One thing I've learned over my many years of buying clothes is that sizes mean nothing! A lot of ladies are stuck on a "certain" size they think they wear...when in reality your closet can have 4-5 different sizes in it and they can all fit you fine! Being 3 months postpartum, my closet has skirts from size 8 all the way to 16. And yes, I can fit into one of each of those different size skirts! As you will see pictured below, I am wearing a size 10 in one picture, and the next picture I'm wearing a size 16 skirt. The funny part is they are the same brand and they are taken 4 days apart! I've lost 8 lbs. (PTL!) over the past 4 weeks and I am able to start fitting into some of my pre-pregnancy skirts! (FINALLY!) I am finding out that no matter if I weigh the same I did before, everything is going to fit different after having a baby. Skirts are super easy to be flexible in sizing with. They just sit lower on your hips if it's bigger or higher up if they are a smaller size. My secret to finding super cheap skirts is to be very open-minded with sizes, if I hold it up and it looks like it will fit, I will try it on!
I was so excited to be able to squeeze back into this size 10 again! Although it's definitely not a perfect fit, it works for now!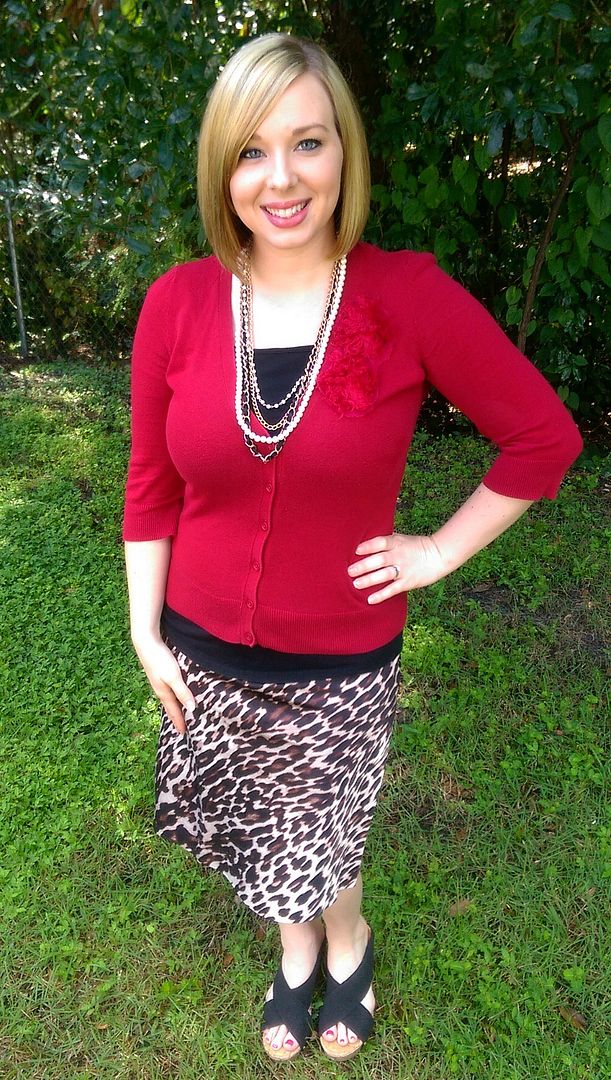 Cardigan: JCPenney
Skirt: JCPenney
Necklace: Forever 21
Shoes: Bealls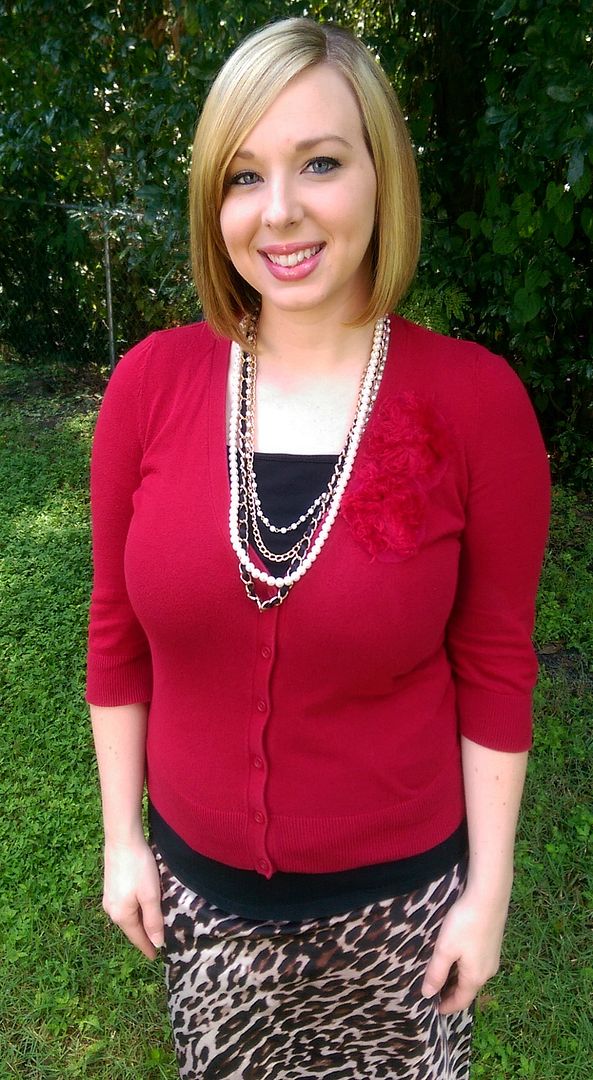 This hot pink skirt I found on the clearance rack at JCPenney for $4.99, but it was a size 16! I knew it would be big, but I figured I would try it on to see if it's doable. So I tried it on and it was big in the hips/rear..but I thought for $4.99, I can wash and dry it a couple of times and see if it shrinks! (It did and I am SO happy I bought it, because it fits fine!) P.S. I like my pencil skirts bigger, because I like them to fall lower on my hips and they are usually longer too!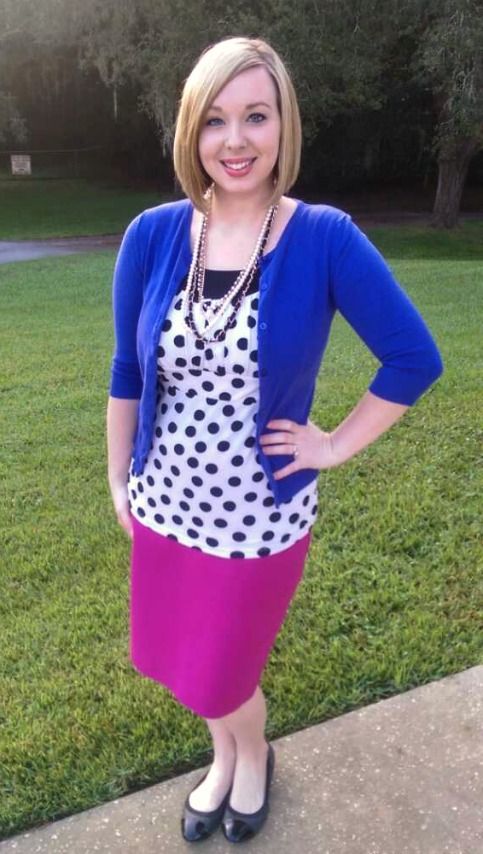 Cardigan: Nordstrom Rack
Top: Ann Taylor Outlet
Skirt: JCPenney
Flats: Payless
Necklace: Forever 21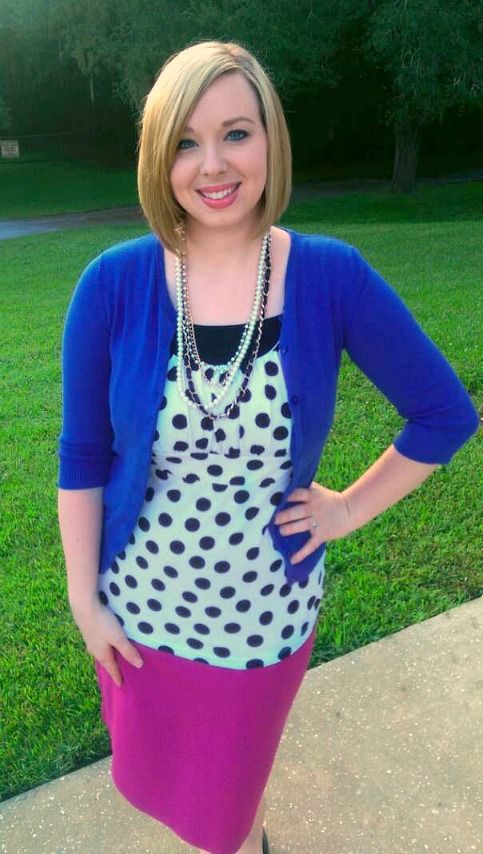 So, the moral of the story is, don't get stuck on a certain size, try it on!