I have been thinking about this blog post for a couple of weeks. It actually came to mind when I was at church a couple of Sundays ago. I always try to compliment every person I come in to contact with. I noticed the people always smile when I compliment them! As Christian ladies we ought to try to make everyone that we come in contact feel better about themselves! Find something nice to say! It's not that hard!!! Tell someone you like their dress, their shoes, that their hair looks good, that they look like they've lost weight, or that their special in church was great. The Bible says, "Let no corrupt communication proceed out of your mouth, but that which is good to the use of edifying, that it may minister grace unto the hearers." Ephesians 4:29

Seriously, how great does it feel when someone notices your outfit you spent hours picking out?! If you see something nice, say something nice!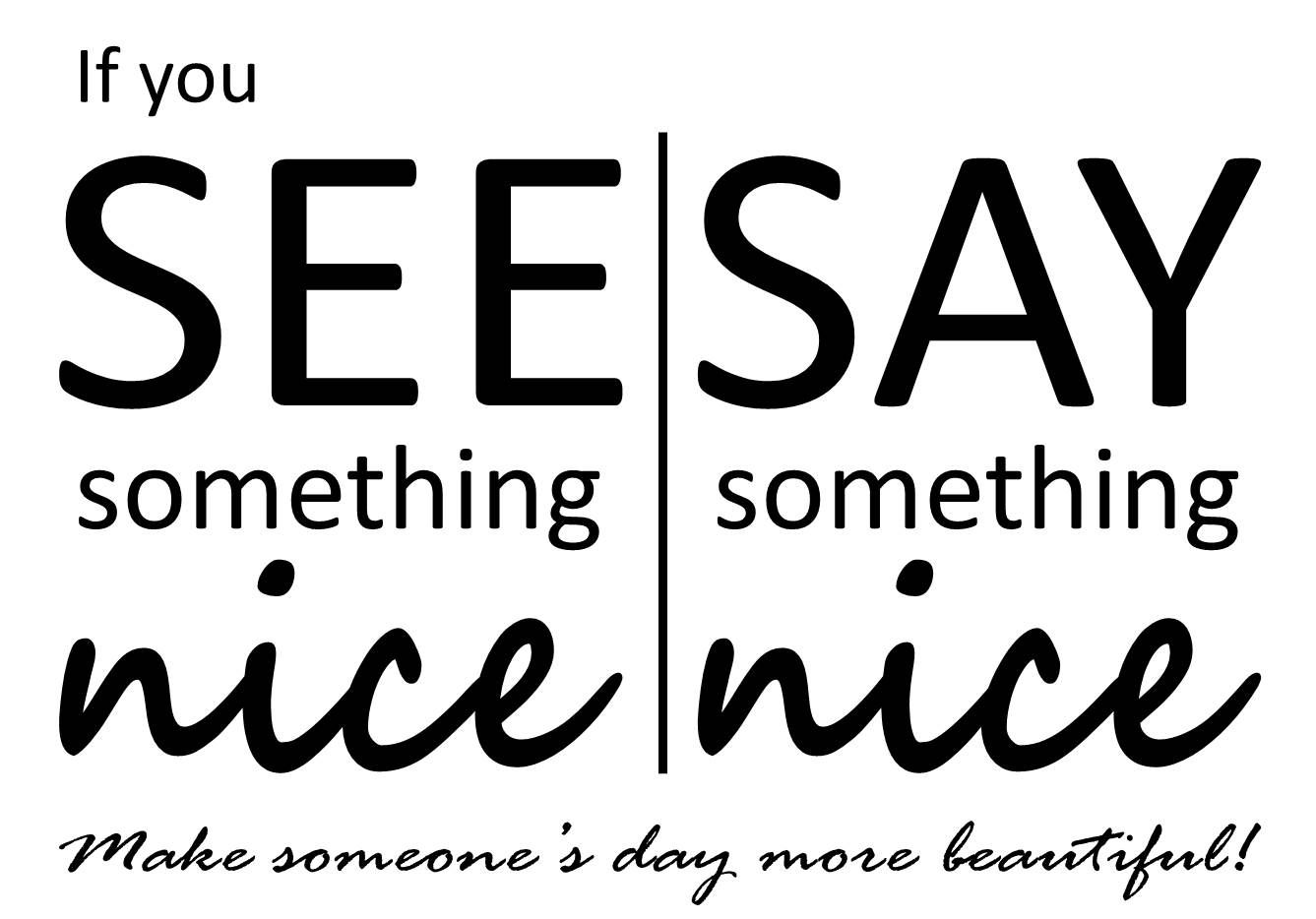 The reason most ladies don't compliment other ladies is because they are secretly jealous or insecure. I promise you, you will feel better about yourself if you try to make others feel good about themselves. Yes, it takes a little humility. Especially, when it's a beautiful skinny, tall, lady that ALWAYS dresses nice. You think to yourself, "She doesn't need compliments, look at her, she knows she's pretty." FALSE. Every lady needs to hear they look nice, and you never know if someone is having a bad day, so try to make each and every person you come in contact with, smile!

I want to challenge every lady that reads this post to try to compliment each and every person that passes your way. Even strangers! You never know, you might be able to win them to the Lord or invite them to church, since you started your conversation out with a compliment. Now don't say the same thing to everyone to the extent people think you're being fake. Sincerely try to find something kind to say to every one individually. Let's go make someone's day by telling them how beautiful they look! :)
She openeth her mouth with wisdom; and in her tongue is the law of kindness.
Proverbs 31:16
This Sunday was a "AHHHH I have nothing to wear Sunday..." So I played it safe with a classic black and white dress!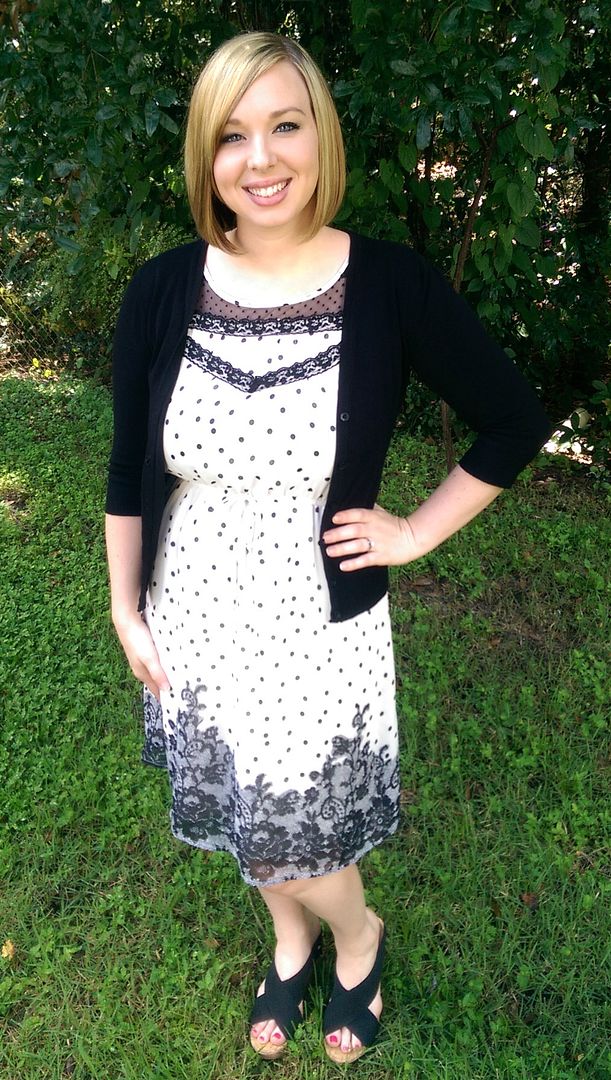 Dress: Maurices
Wedges: Bealls
Cardigan: Nordstrom Rack

And of course a good-bye picture of me and my little guy! Don't forget to stop by Wednesday for the Fall Color Combo Series Week 2!