Well I thought I wanted my blonde hair back so bad when I had Luke, but now that I've had it for 2 months, I really wasn't feeling it. I went to a new girl, and she cut my hair good, but she had trouble getting it to lift to the right color blonde. So she had to re-do it twice in one week, because it had a nasty brassy tone. With it being fall I decided to change my hair to a nice dark, chocolate auburn. I did keep a little golden highlights around my face, so I don't look so pale. It was very expensive, but you get what you pay for. If you want a bargain hair cut and color, it usually won't be the best looking hair cut/color you've ever had. A couple of my friends recommended a new salon and I'm definitely sold on them! They are professionals and have a passion for what they do! I love how my stylist knew exactly what was on trend for hair on the spot. That shows me that he is always learning and I can trust him to tell me what's "in." I was happy that he told me bobs are timeless! :) I guess I will keep my bob a for a little longer!
Just a tip on looking first class...If you're hair isn't up to date, (aka you're stuck in the 80s-90s) no matter how many cute clothes you put on, you will still look "out of style." Your hair shouldn't be the same style it was 20 years ago! :) Change up your cut and color for a new, fresh look! You have no idea how much your confidence will be boosted when you have a nice, modern hair cut! Think of the ladies who get make-overs on What Not to Wear, and how much better they look after they get their new haircuts! It's definitely a must to looking first class!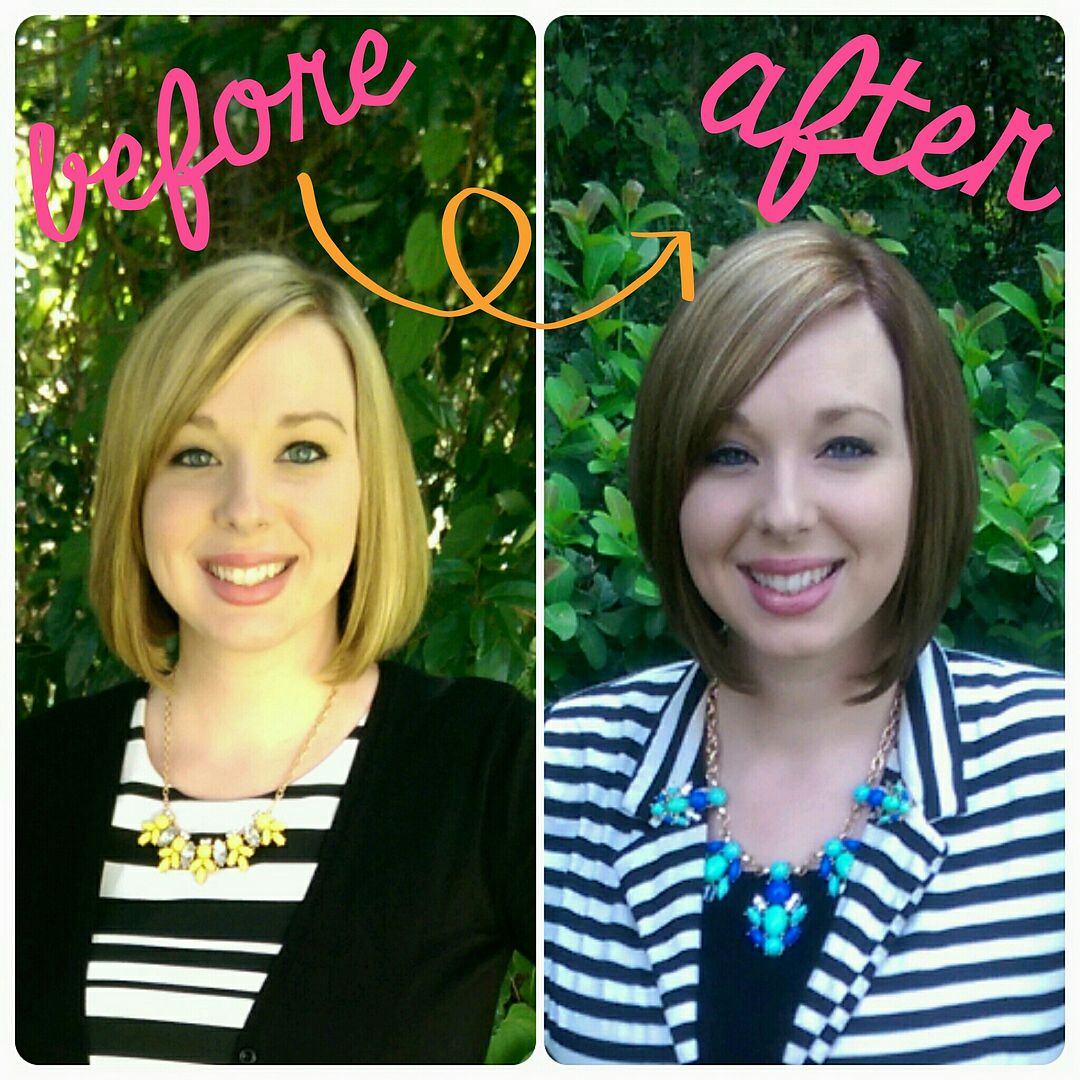 Today was "No fault in cobalt" for my dear friend Melissa's #stellarseptemberstyle challenge. So I busted out the cobalt skirt and a black and white blazer!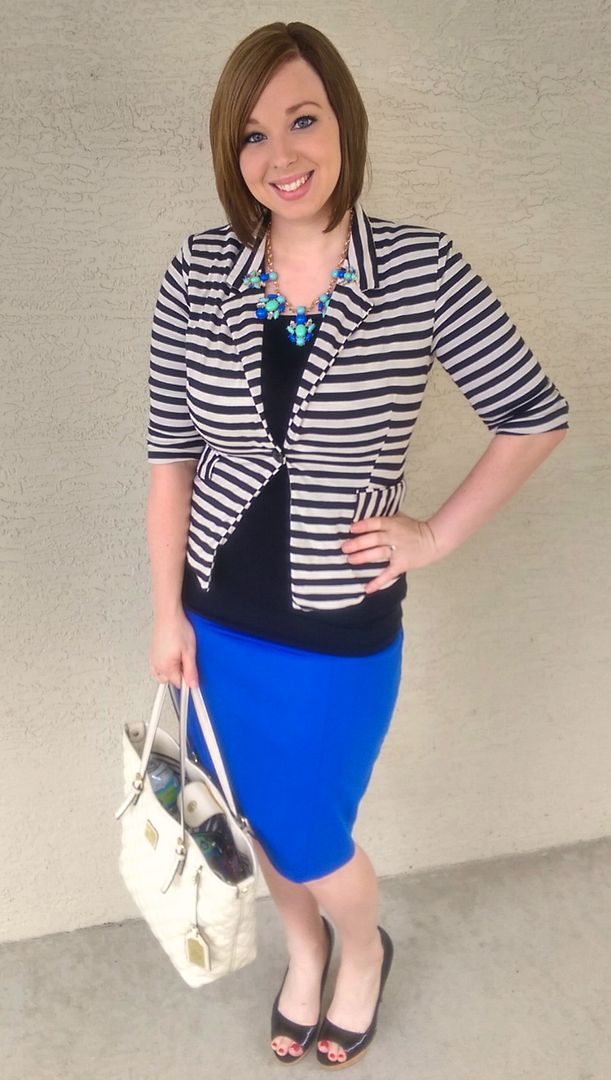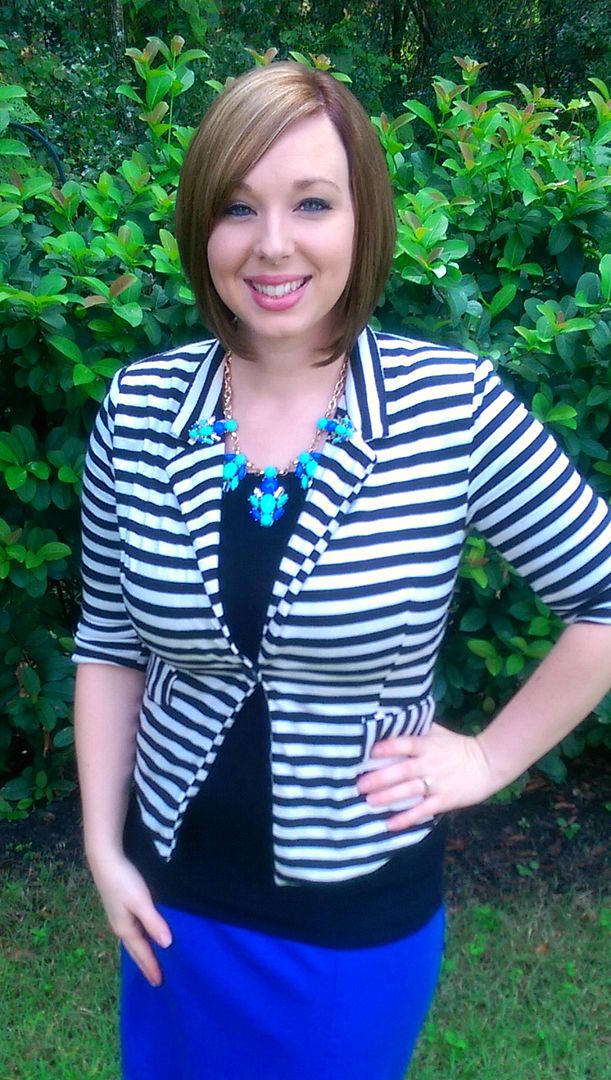 Blazer: Thrifted
Cami: Forever 21
Skirt: Target
Heels: Marshalls
Necklace: Rue 21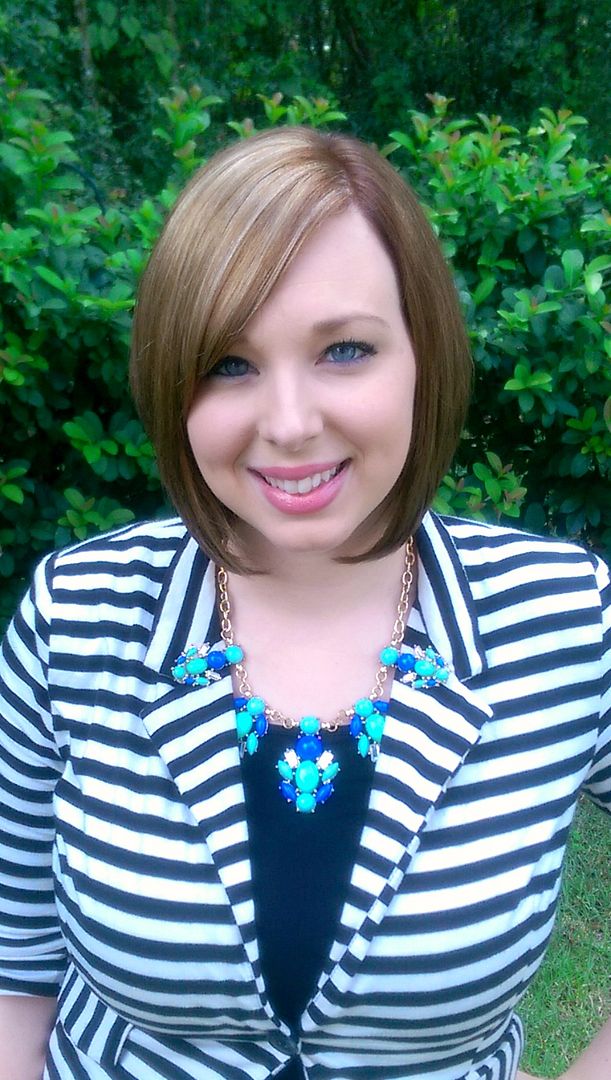 Here's some outfits I wore this week! :)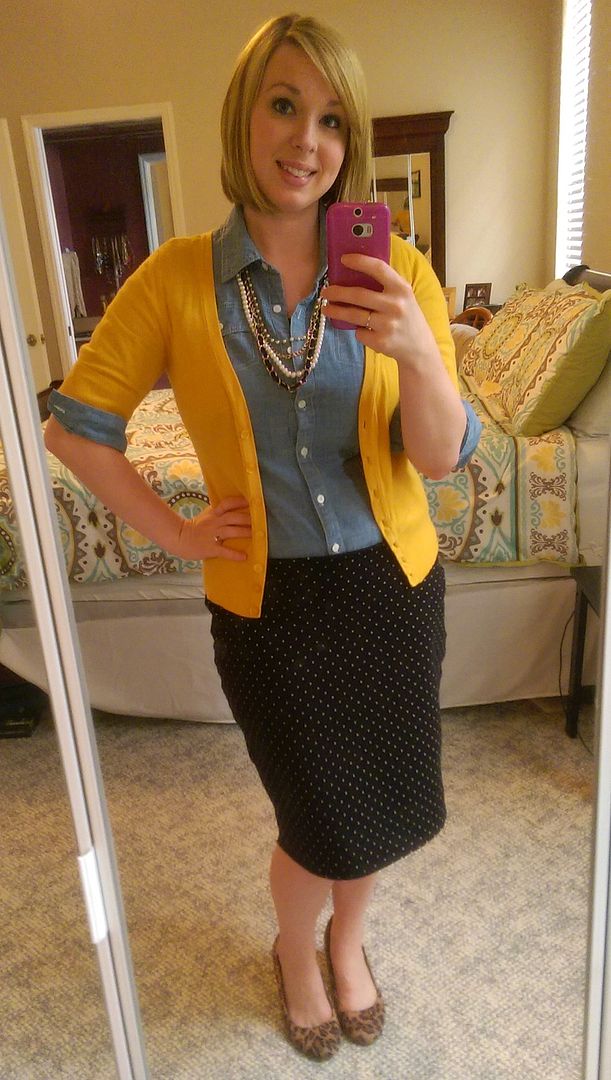 Cardigan: Thrifted
Chambray: Marshalls
Skirt: Old Navy
Shoes: Payless
Necklace: Forever 21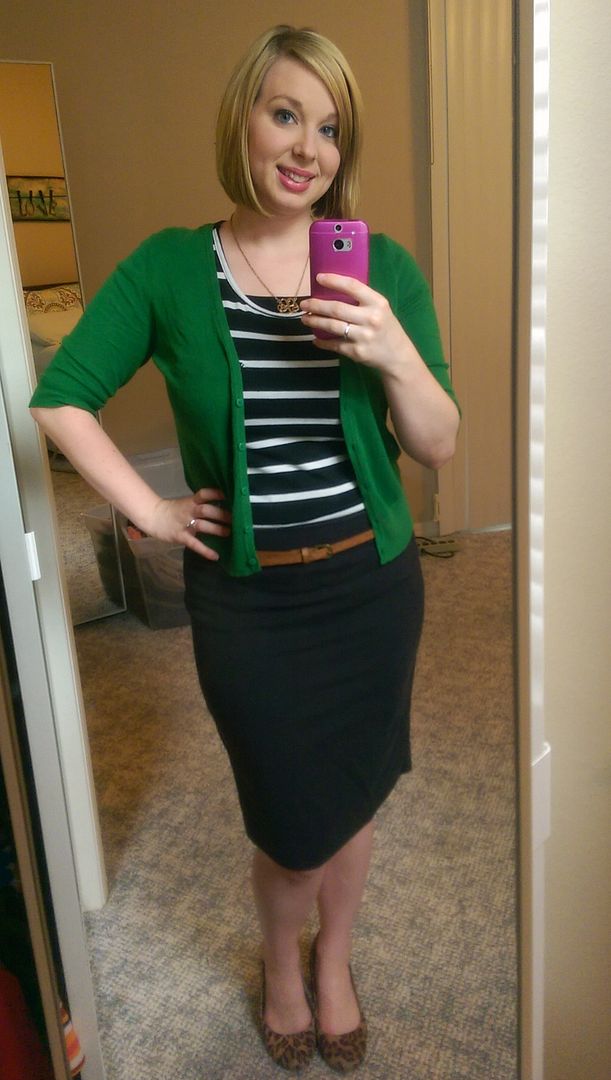 Cardigan: JCPenney
Shirt: Marshalls
Skirt: Thrifted
Necklace: Rue 21
Shoes: Payless
Belt: Wet Seal
Stay tuned for Wednesday's Fall Color Combo Series post with Michelle! :)