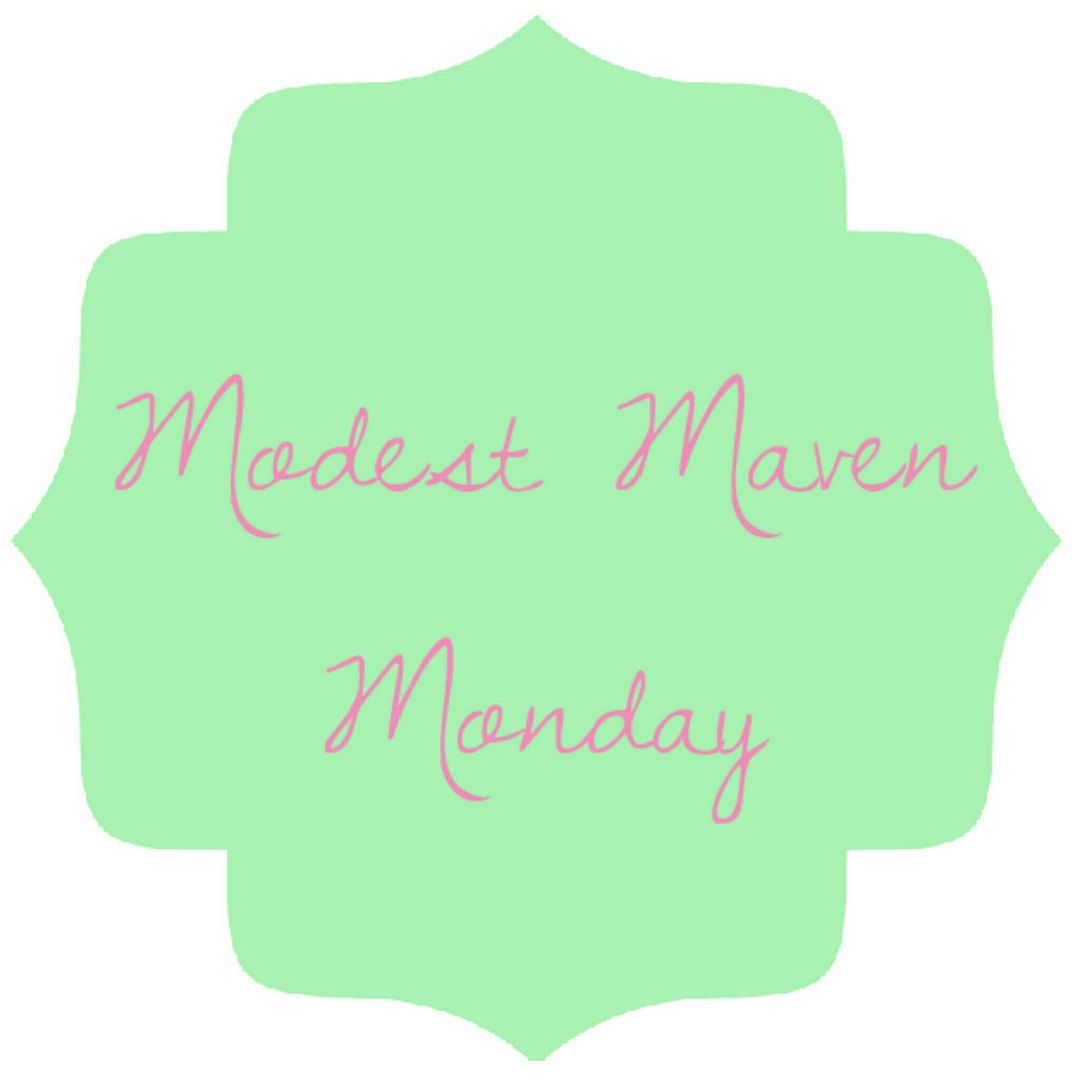 Jen is one of my favorite curvy fashionistas! I am trying to share a broad range of ages and sizes with this Modest Maven Monday series. I hope you are all enjoying the tips and new faces!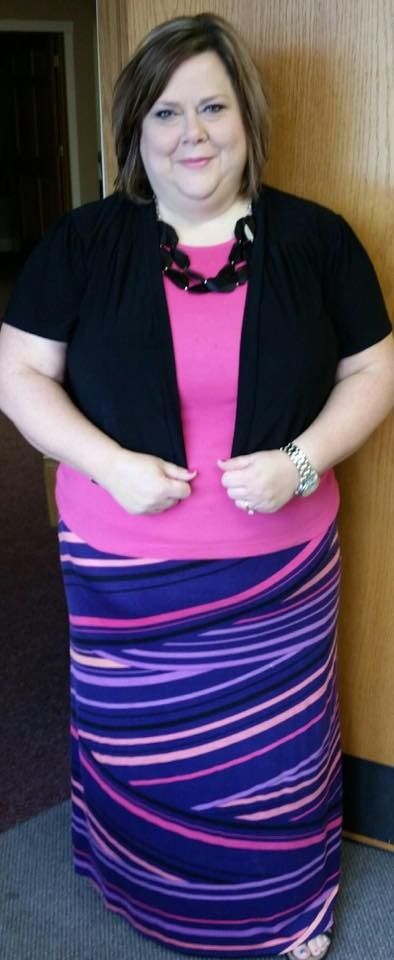 I'd like to thank Lauren for asking me to be a part of this series. I am truly honored, however I feel quite unworthy.

I have been married for 20 years and have one son who is almost 19 and two children in Heaven. One lived 4 days with us, our daughter, Amanda and one was a miscarriage at about 12 weeks.

My husband and I work in the music ministry at our church. I am the pianist and he is the song leader. I also teach piano on the side, I love my piano students!

I have been a member of Modern Modesty for over a year, and the one thing I love most is seeing how ladies improve each and every time they try new things.

The tip that I try to live by each and every day, is that I am a daughter of the King of Kings, so there is NO reason for me to ever look frumpy! Every time I get ready I think to myself, "Would my King be happy and pleased with this outfit?"

One other tip is to buy some classic pieces that are versatile that you can mix and match with many other pieces. Using that tip, will save you money and give you a different look each time!