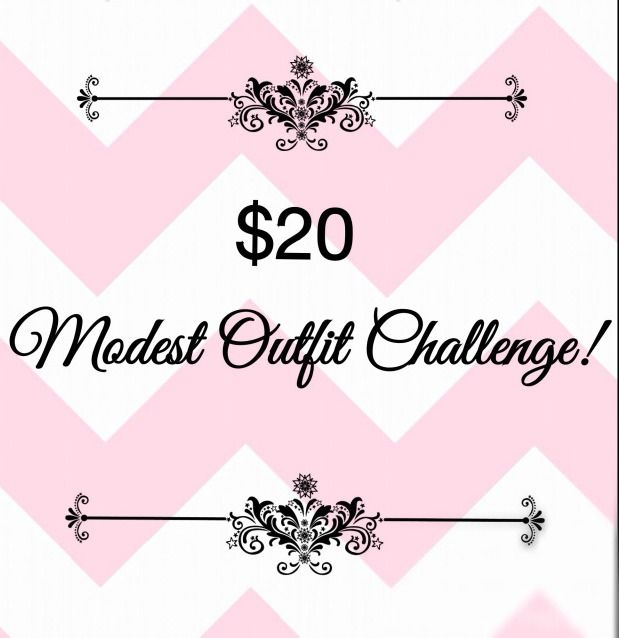 I was asked by the beautiful Ashley from ModestlyHot, if I would be willing to share a modest outfit for $20 or less! Of course, I accepted the challenge (thinking it would be a walk in the park!) Let me say this, I have TONS of outfits under $20, that I have already worn...but I really wanted to wear something I've never worn before and still match my #fearfullywonderfullymademaystyle challenge! Today's challenge was Shades of the Sea, so I remembered I just bought a gorgeous mint shirt from TJMaxx last week. Here's what I came up with. Sad to say....my outfit total was $21.98! :( I TRIED and was very close!!! ;)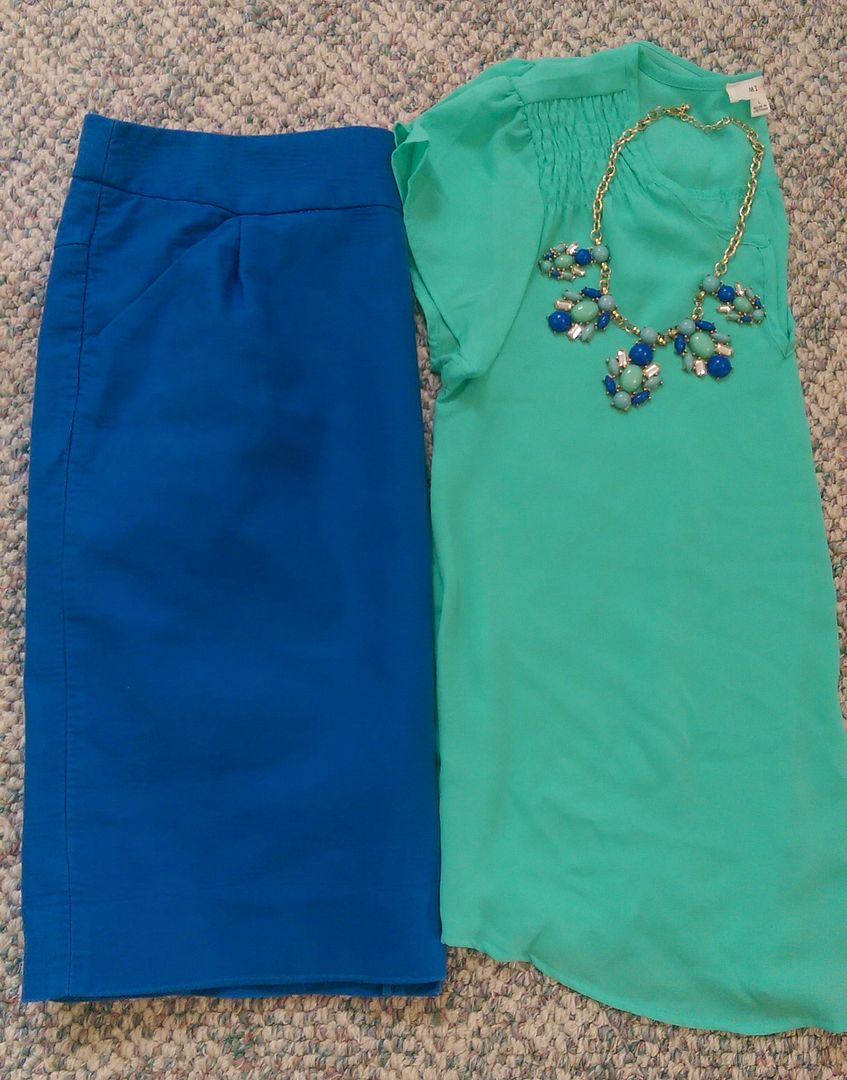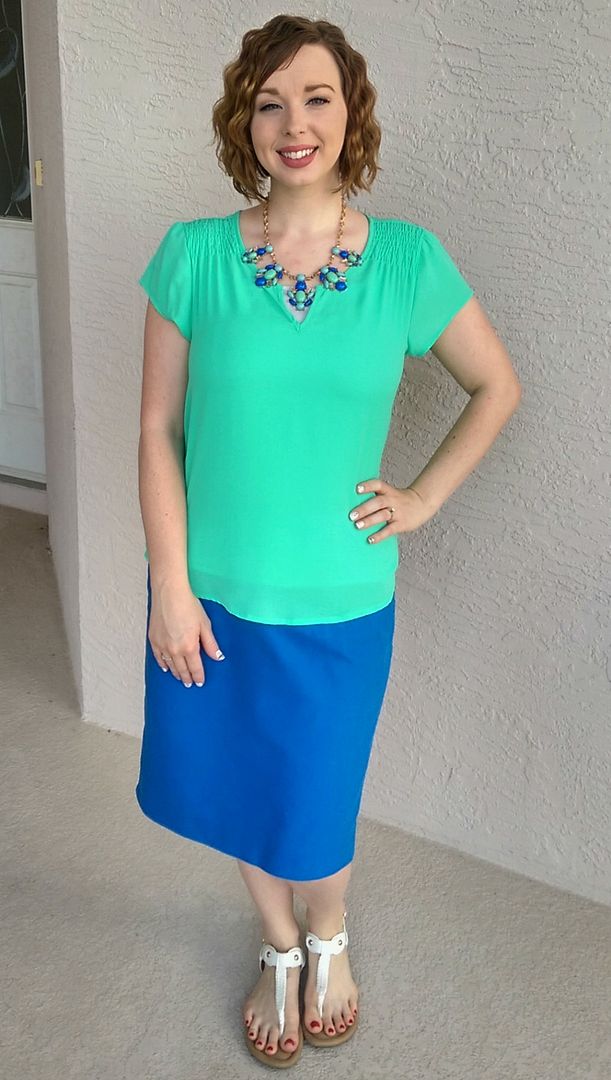 Blouse: TJMaxx $9.99
Skirt: JCrew $11.99
Grand Total: $21.98 (So close!)
Necklace: Rue 21 $12.99
Sandals: Cato $19.99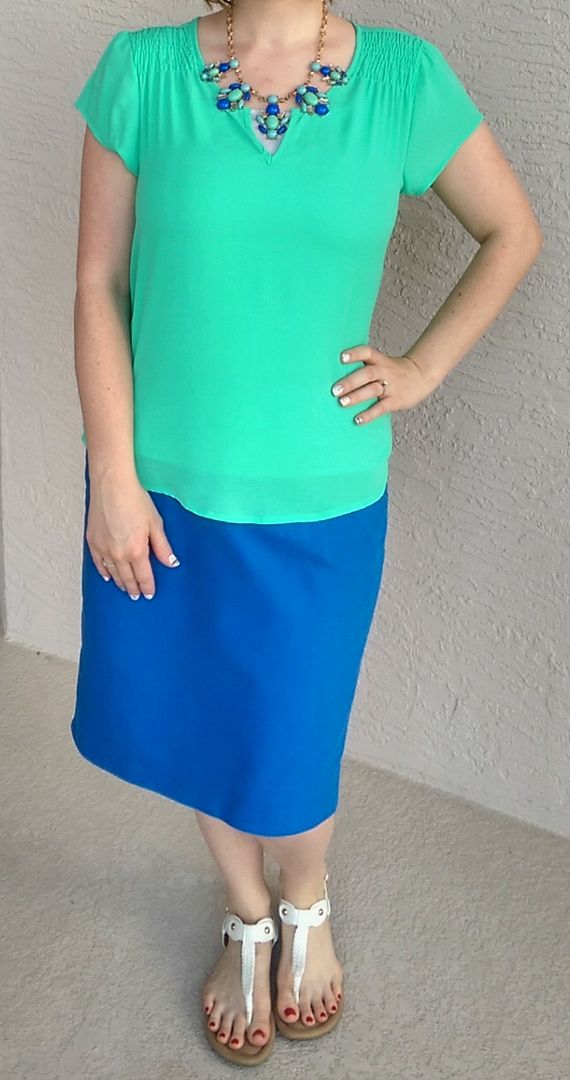 Here's some tips for finding modest clothes in regular retail stores:
1. ALWAYS shop the clearance racks first! I am a HUGE JCPenney shopper! I find 50% of my skirts there and don't spend more than $15 on them! (usually)
2. ALWAYS check the RetailmeNot app on your phone while your shopping. I have found TONS of coupons on there and I usually save more than 20% every time I use it!
3. This is for my fellow teachers: ALWAYS check for teacher discounts! NY & Co, Loft, Ann Taylor, JCrew, Banana Republic all give 15% off your total purchase! (That's how I got that JCrew skirt for so cheap!)
4. PRAY for sales! God likes to show us how much He loves us, just by doing sweet little things like finding the perfect skirt on sale in exactly the color and size you need it in! :) Don't you love that?! I sure do!
I hope that helps some of you! I am a shopaholic, but a VERY picky and frugal one! I RARELY buy anything full price! I will leave you with a hilarious picture of my son after our 6 hour shopping trip to Tampa today! HA! Love you ladies! Be sure to check out ModestlyHot for more $20 Modest Outfits!