Happy Mother's Day to all my fellow Mommies out there! This post is just for you! :)
I'm so blessed that I get to be this little man's Momma!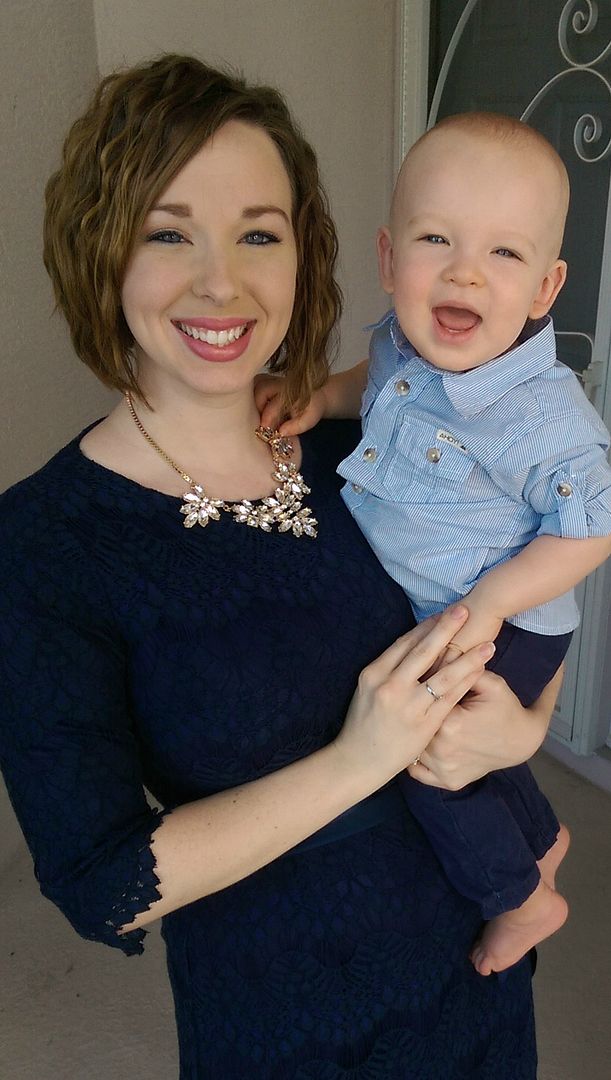 L'eggs asked me to do a post all about what it's like to be in the "L'eggs" of a working mom and blogger!
As moms, we can get easily overwhelmed with all of our daily responsibilities. Just think, we have to wake up, read our Bibles, make (or grab) breakfast, get our kids ready, get ourselves ready, pack lunches, try to think ahead to what we're cooking for dinner, go to work for 8 hours, pick our kids up, go home, cook dinner, clean up after dinner, do some laundry, take a shower, put the kids to sleep, spend some alone time with our husband, and then finally go to sleep to do it all over again the next day! Wow that stressed me out just typing that! HA! And to think that's my daily life!
The great news is, when you plan and prepare your week in advance, it seems to go a lot less stressful!
As a VERY busy working Mom of a 10-month old, I would like to try to help you some of you working moms or even some stay at home moms have some successful, prepared, and planned out weeks! So, when you get to the end of the day or the weekend, you can relax and pamper yourself! Especially, today, it's your DAY! :)
A teacher I had in college always used to say, "Proper prior planning prevents poor performance." I agree 110%! I am going to give you some tips to help prevent stress from unpreparedness. P.S. I am no expert, I'm just sharing what I do, and what helps me not have a nervous breakdown every day!;)
Step One:
PLAN
your week.
Meals and Outfits are two things I HAVE to plan or my week will be pure chaos. I have a weekly
meal calendar
that I print off the internet. Usually on Sunday nights or Mondays during my free hour at school, I plan what I'm going to cook for the week. That takes a lot of the stress out of trying to figure it out last minute. I will admit, I am TERRIBLE at following my meal plans. Meal plans also help create grocery lists, that way you're not wandering aimlessly in the grocery store for hours.
If you follow me on
Instagram
, you know that I try to follow a style challenge every day. This helps me create my outfits in advance. Usually on Sunday nights, I look at the style challenge, and start pulling my outfits for the week. After I
plan my outfits out
, I lay them out and stack them with the first day on top! I don't know about you, but if I don't plan an outfit the night before, my whole morning can get ruined when I can't FIND ANYTHING TO WEAR!!
Speaking of plans, I also have to follow a Bible-reading plan or I will just honestly not read my Bible consistently. I am doing a Read Your Bible in a Year Plan right now, and I listen to my Bible while I am getting ready. I LOVE listening to my Bible, I get so much more out of it vs. reading.
Step Two:
PREPARE each day.
The first thing I have to do in the morning is praise God for all His blessings and then ask Him to use me and guide me throughout my day. As busy moms, we HAVE to walk in the Spirit! When we are in the flesh, BAD things happen and fly out of our mouths!
Free tip: I just recently started having "Second day hair" days! For all of my life, I have washed and dried my hair every day. But, just recently, I've started using some dry shampoo that came in one of my
ipsy bags
! I LOVE it! That saves me 20 minutes once or twice a week! :)
One of the BEST time savers that I have grown to LOVE is my crock-pot! I will be honest with you, I absolutely HATE cooking. I look for every easy recipe there is. I am going to give you an EASY recipe I tried this week and it was a BIG hit in my house! On Cinco de Mayo, I made tacos de carnitas!
Here's the recipe:
Ingredients:
2 lbs. of boneless country style ribs
1 jar of Herdez Salsa Verde
A cup of chicken broth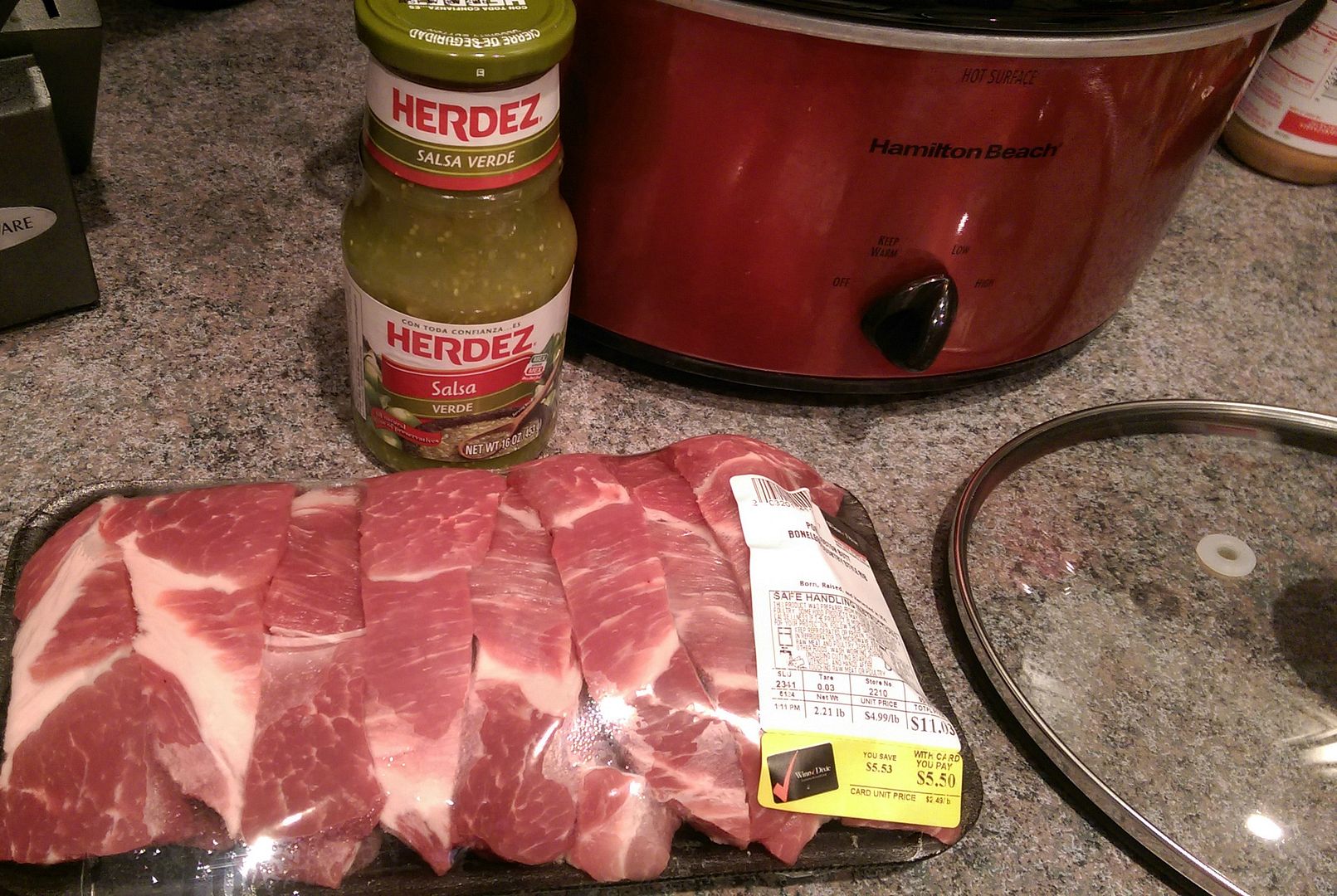 Directions: Put all the ingredients in a crock-pot, cook for 8 hours on low.
I served it with tortillas and homemade guacamole! YUMMMM! :)
Step Three:
PAMPER Yourself
Just because you're a Mom doesn't mean you can't buy things for yourself or take care of yourself anymore. When you work hard, you get to relax hard! :) I try to get a pedicure every other month or so. I did stop coloring my hair, because it got too expensive, but I do get my hair cut every 8 weeks. Keep yourself up! Eat right, exercise, and do your hair and make-up every day! You will feel so much better, when you think you look better!
L'eggs sent me the sweetest "Pamper Package" full of pedicure and relaxation goodies! Thanks L'eggs for the love! ♥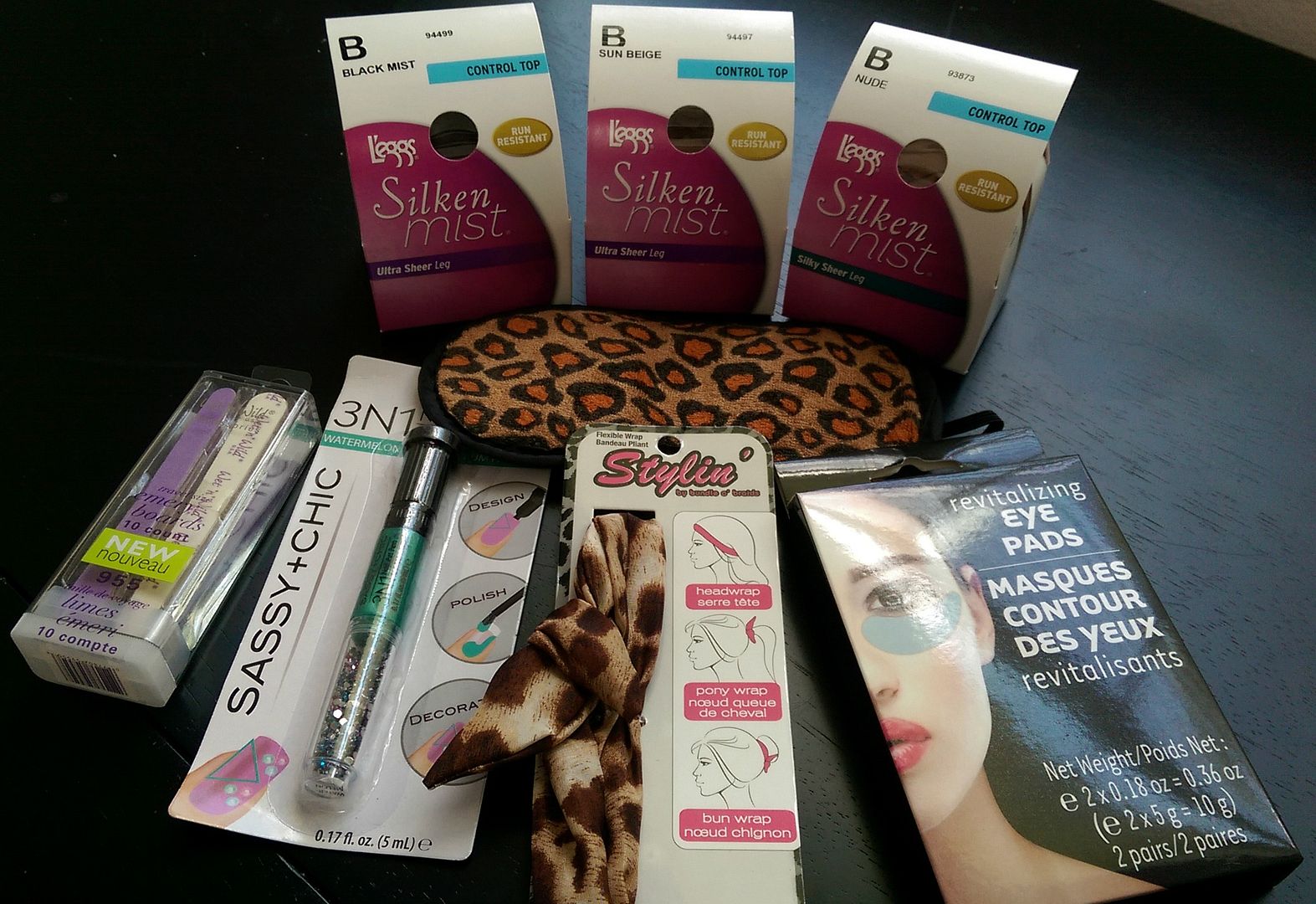 Today, I am sporting some L'eggs Ultra Sheer Silken Mist nylons today. I haven't worn a pair of nylons in a while, but I forgot how polished they make you feel! These are super lightweight and the best thing about them is that they are run-resistant!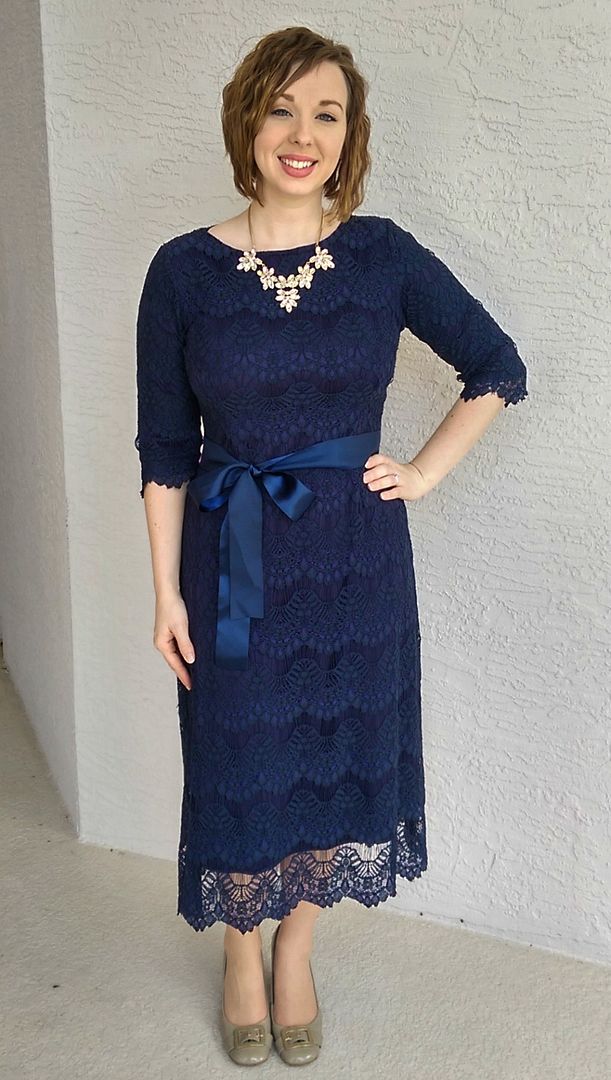 My husband surprised me with the BEST Mother's Day gift ever! He got me my very first Kate Spade bag! AHHH! I almost died when I opened it! She's a beaut!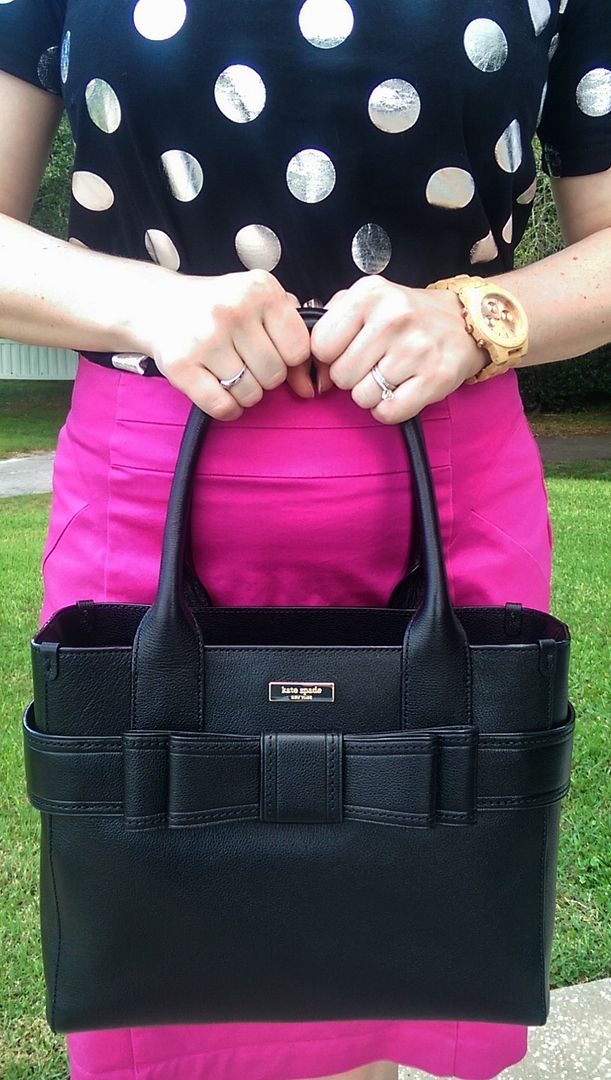 Here's my week of outfits from #fearfullywonderfullymademaystyle!
Day 4: wedges with an edge // Part 2 of the challenge: I am thankful God gave me a passionate heart. I am always moved to help the hurting, the sick, and the needy. God has blessed me with the gift of giving and making others smile during their hard times.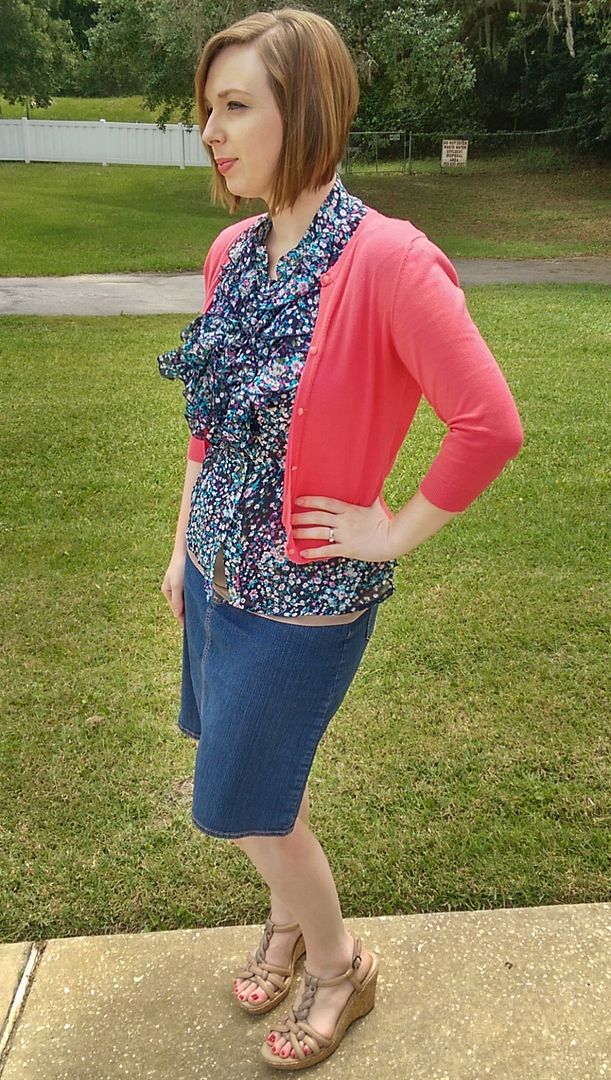 Day 5: High Low Hemlines // Part 2: I'm thankful for my hair always covering my ears! Talk about self-conscious... I don't show my ears to anyone, my hair is the holy vail, lol! I'm blessed I can hear out of them though!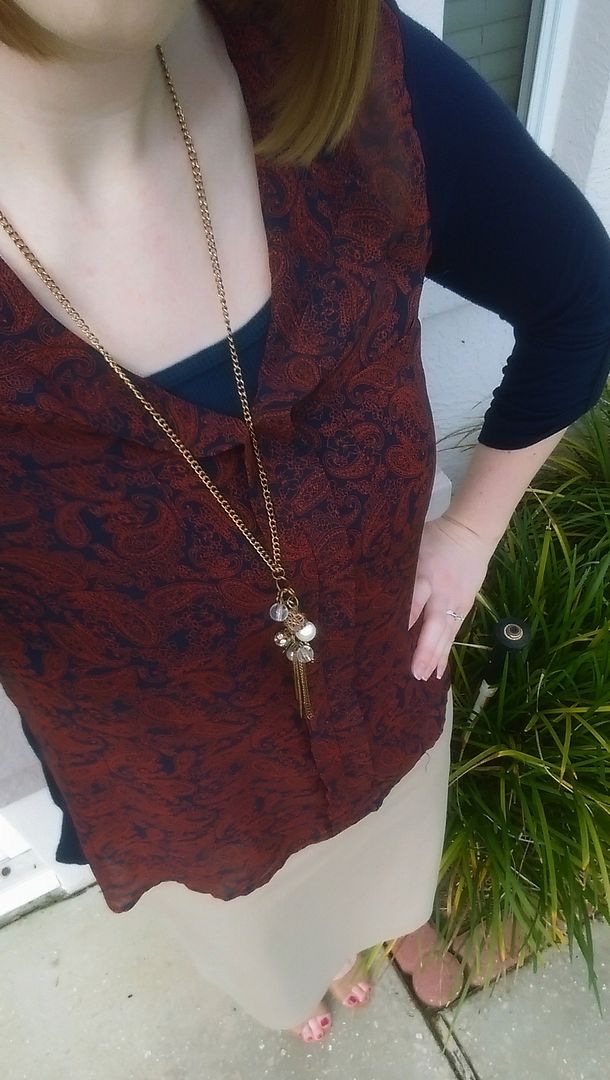 Day 6: Florals and Stripes // Part 2: As many of you know, after having a baby, your body doesn't ever quite look the same. I'm not going to lie, I was not ready to accept that right after birth. It has taken me 10 months to fully accept my stretch marks that wrap around my both sides, and my little pooch that won't go away! These two things are a reminder that God used my body to birth my sweet baby boy.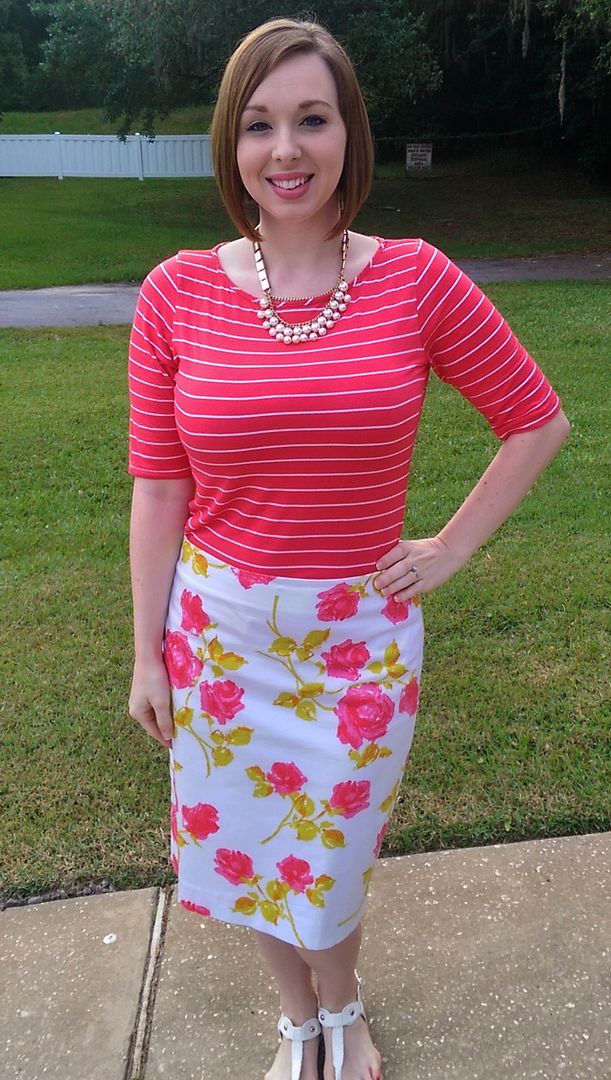 Day 7: Graphic Tee Envy // Part 2: I'm thankful for the gift of teaching. I tell my students all the time, teaching isn't a job to me, it's my ministry. I love that I get to mold and shape the minds and hearts of teenagers to be more like Christ.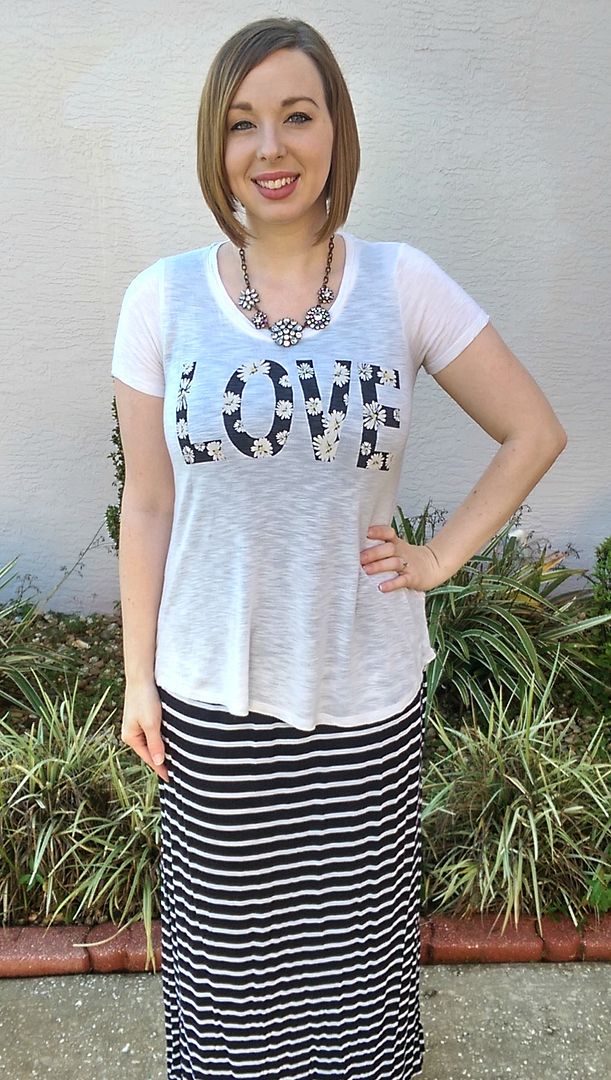 Day 8: In need of structure // This was my outfit for our high school awards banquet. I went semi-formal. // Part 2: I'm thankful for God giving me blue eyes. I am so glad my son got them too!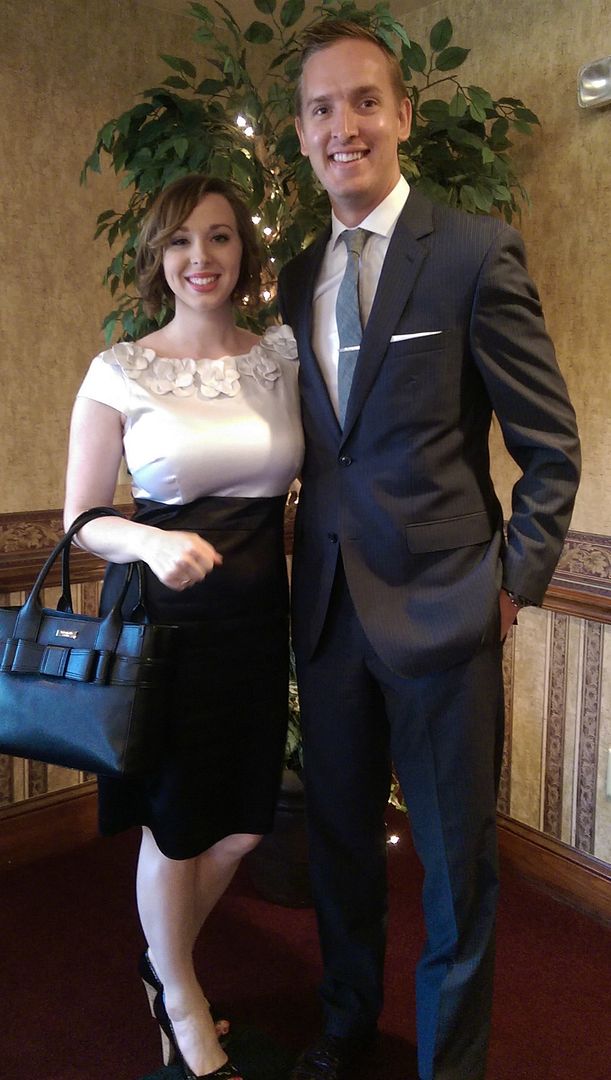 Day 9: To tuck or not to tuck // Part 2: I'm thankful for the ability to remix my clothes. My students commented the other day how they haven't seen me repeat an outfit this whole school year! I am glad I use what God has blessed me with and stretch my closet! I do have to say style challenges and planning my outfits out weekly have helped me greatly!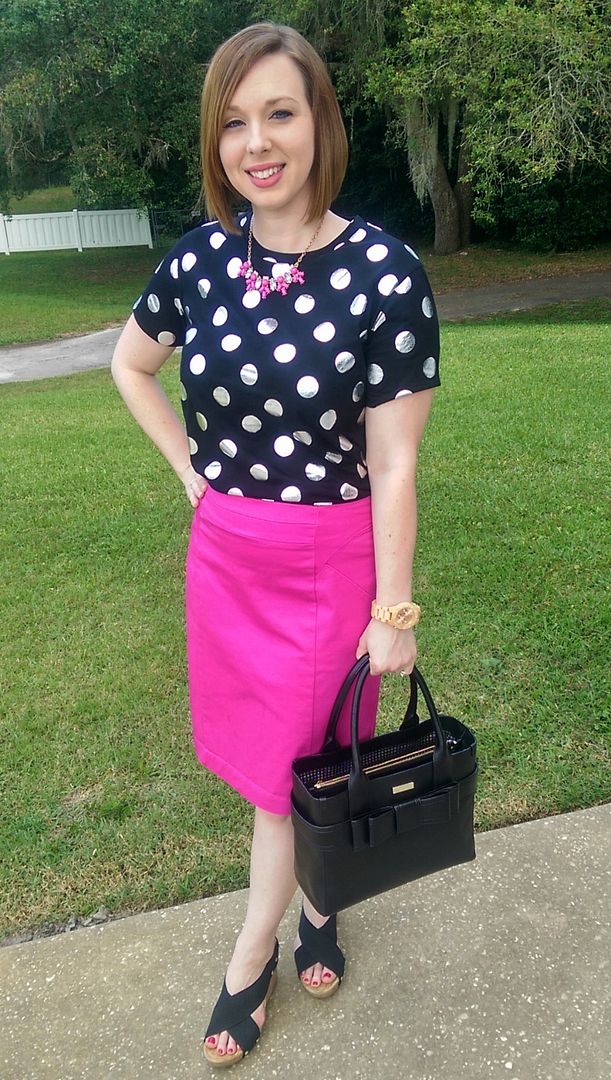 Happy Mother's Day! Thank you for faithfully reading! I love you all! God Bless! ♥