I don't know about you, but I LOVE graphic tees! I have about 5 or 6 and I just love how easy they are to style for a casual look or even dress them up for the office! I love the cute and sarcastic sayings on most graphic tees, but I REALLY loved these Christian graphic tees when I saw them from River Tree Boutique. One of the tees even has one of my favorite Hymns on it, "It is Well." It was really hard to pick which one I wanted, but I finally decided on the "God is Faithful Feather Tee."
I saved this tee for "A Dear in Denim" Day for my #fearfullywonderfullymademaystyle challenge. I love the style and fit of the tee, but most importantly, I love the message! It says God is faithful and has the Bible verse Psalms 91:4 on it, "He shall cover thee with his feathers, and under his wings shalt thou trust: his truth shall be thy shield and buckler."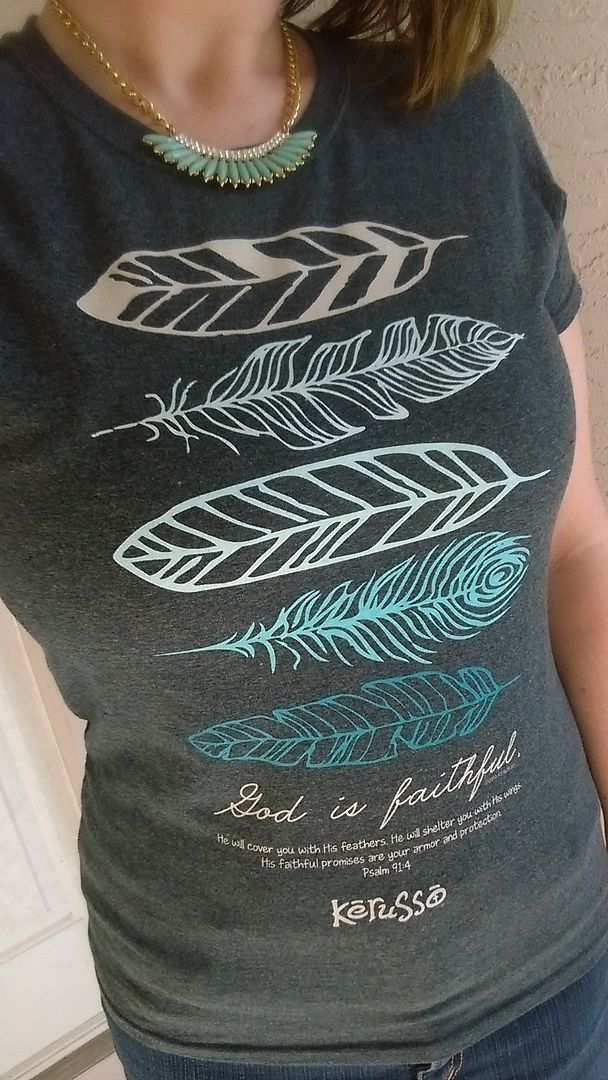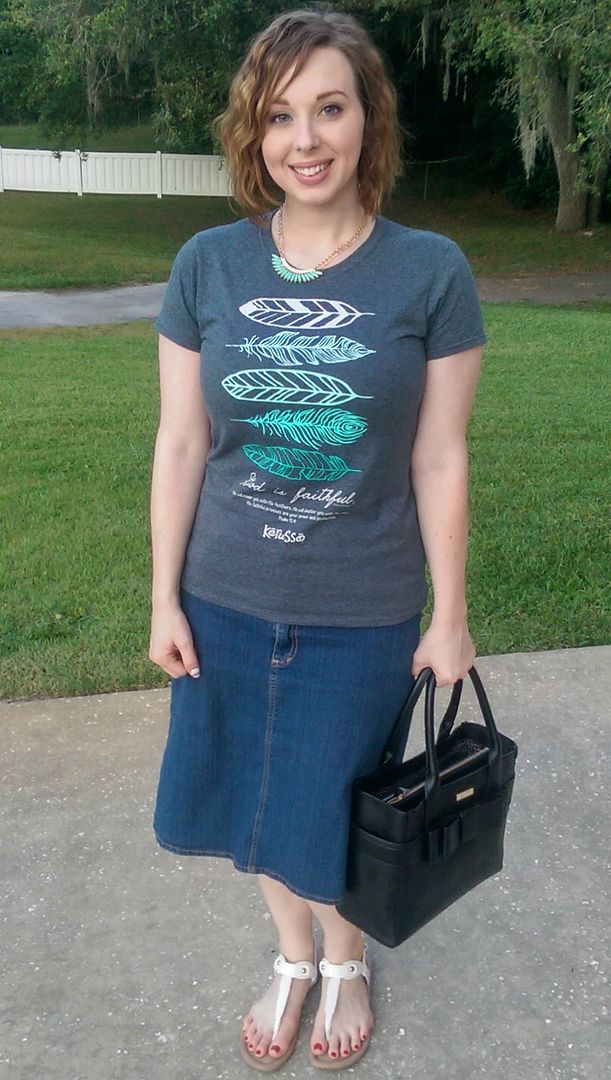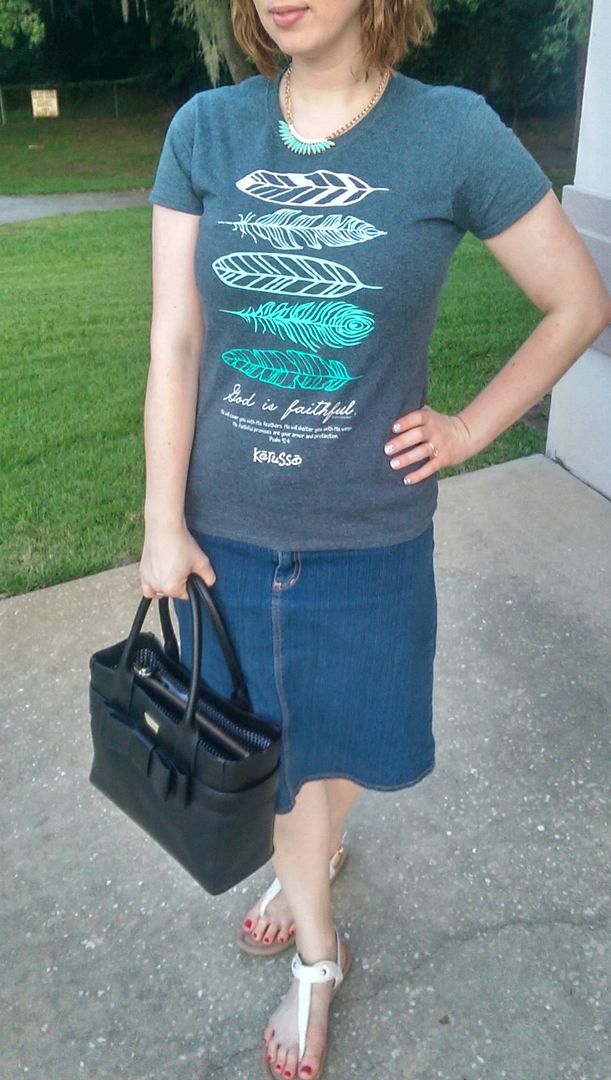 If you are looking for a Christian graphic tee, River Tree Boutique is a great, affordable choice!