I used to dream of being a stay-at-home Mom in college. I imagined how I would have everything so organized and perfect. Then real life happened. LOL. Most of you know, I am a full-time high school Math teacher. I have around 100 students and will teach 6 classes this school year. This summer has been my first summer not working a real job since I was 16 years old. The first couple of weeks staying at home, made me turn into a very miserable person. Seriously y'all. You don't understand how miserable I was not having a schedule, purpose, or plan for my days at home. I was making myself miserable, my husband miserable, and anyone else I could complain to! I joked around on a post in my first week of being a stay at home Mom that I was ready to go back to work...but deep down inside, I wasn't kidding. How is staying at home with ONE child vs. teaching 100 kids harder? I love my baby, but oh my word, sitting in the house chasing him around all day, dwelling on how much I hated staying at home was NOT going to work everyday for the rest of the summer. I was ready to pull my hair out!

Then one day as I was sitting on my laptop during nap time, and I saw an ad for a Makeover Your Mornings e-course. I was curious, so I clicked on it and read up on it..and I'm SOOOOOOO glad I did. I did the Makeover Your Mornings e-course and it TOTALLY changed my summer and my experience as a stay at home Mom. Now, I'm not only surviving, but I've learned to LOVE it!

The lady who teaches the class is a Christian SAHM and she helped me to get on a schedule, make goals, and motivated me to take care of myself spiritually and physically. Now that I've gotten my days planned out on a schedule, I feel SO much more happy and accomplished! I've started a new Bible study on women of the Bible, and I've gotten SO much out of my Bible study this summer. I'm SO beyond thankful I found this e-course that gave me back my sanity! :)

For all of you "natural" SAHMs that have the whole SAHM life down pact, LUCKY you! I was not a natural. I had to learn how to enjoy it! I HIGHLY recommend this course to anyone that is struggling with being a SAHM. It truly helped me A LOT!

PS. I'm not actually staying at my house, we're staying at my Mom's house during the week, which is an hour away from our home, because my husband is working a summer job there. So, that also doesn't help my situation..LOL. Fashion blogger + Living out of a suitcase for 6 weeks = NO BUENO.
Here are my outfits from this weekend (LOVE having my husband with me to take pictures!) :)
I love this new dress I found on the clearance rack at Belk! So bright and cheery!
This was a super comfy, simple outfit for a birthday party yesterday!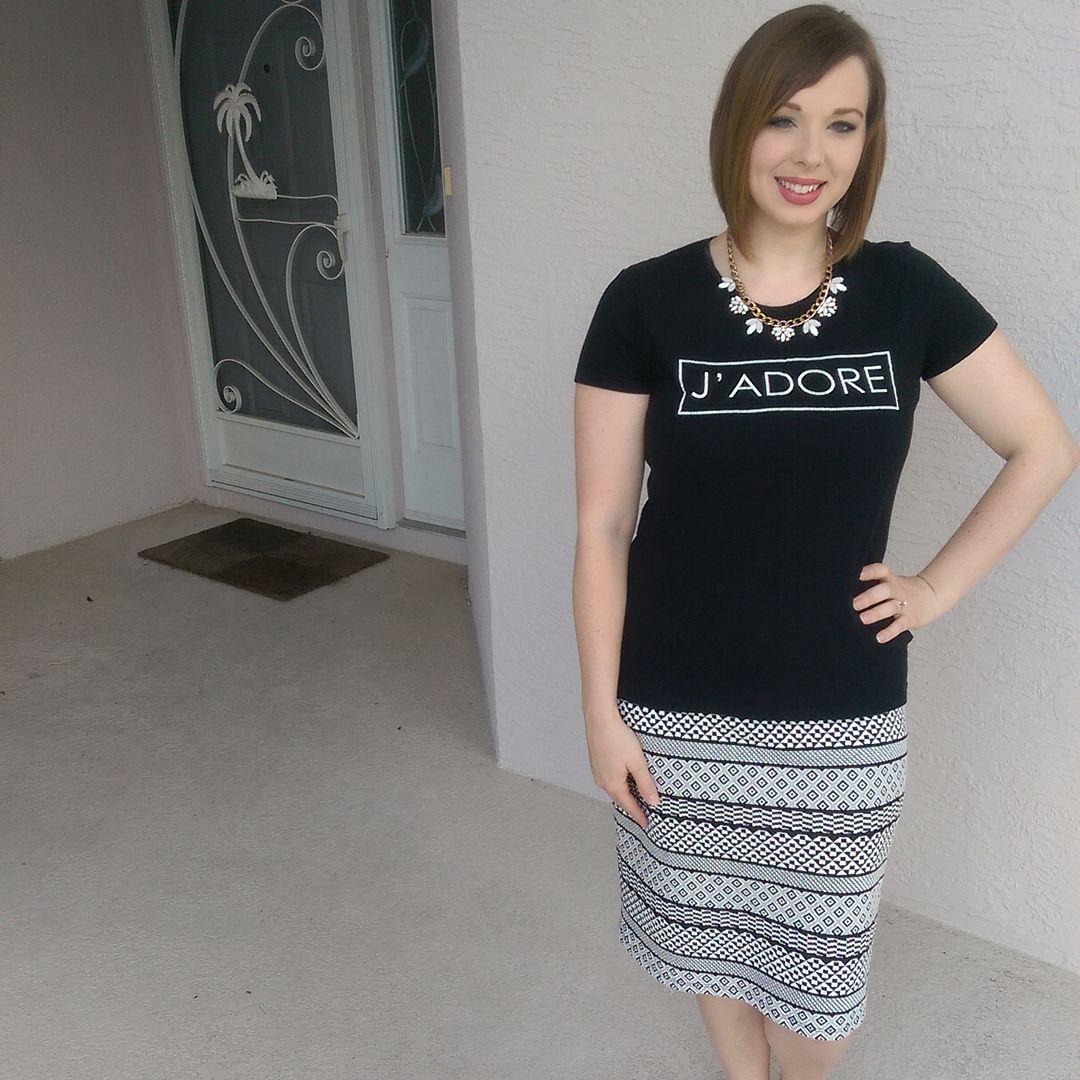 We were leaving the gym, and I was showing the doubters that my make-up stayed on even after a 30-min. spin class & a 30-minute strength class!
Here was my make-up look on Saturday!
Get the look here:
⭐Foundation: Pressed Powder in Velour
⭐Lips: Lucrative Lip gloss in Ladylike
⭐Eyes: Mineral pigments in Sexy & Corrupted
⭐Liner: Corrupted (used wet)
⭐Mascara: 3D fiber lash
I hope you have a GREAT week, and God Bless! ♥