I am so excited for this guest post! Pong is a beautiful stay-at-home Mom of four little cuties! She is a huge inspiration to me and many other ladies, that it is possible to be put together even when you are a Mom!
___________________________________________________________
Hello again ladies!! I feel so honored to be doing another blog for the fall color series for our lovely Lauren!!

Fall is one of my favorite seasons! I love the changing of leaves, cooler weather and all the fun fall activities that I get to do with my family and of course the fun fall styles I get to wear! One style in particular that I love to wear in fall are boots, and boots in Michigan are a MUST because of all the snow we get in the winter! ❄️

Today I wanted to share some of my different fall looks in different style boots. If you don't own a pair, it is a wise investment to get a pair. A very popular style boot which I would recommend for everyone wanting to try to start wearing boots are riding boots. These boots typically fall a few inches below the knee and have a flat heel. They can be pricey, but I bought mine on sale on Black Friday for 50% off and they are a great investment. These look great with maxis, pencil skirts and a-line skirts or dresses. Many ladies have asked about wearing maxis with boots, and riding boots work so good with this particular skirt.
Here is my maxi skirt with my riding boots:
Another great boot to have are some pull on boots! And they do just that, they are so simple to wear, you literally just pull them on! They do not have a zipper like the riding boots, I have big calves, I know, I'm so sad about it! :( So, for me these are tricky to find. The top part of the boot, should be loose enough to pull up without your calves feeling like they are suffocating or you getting calf rolls! (lol) I looked around for a few months before I found the perfect pair for me at Yonkers and got them for 40% off! I literally wear these all the time, they look great with jean skirts, pencil skirts and dresses as well.
Here are my outfits with my pull on boots: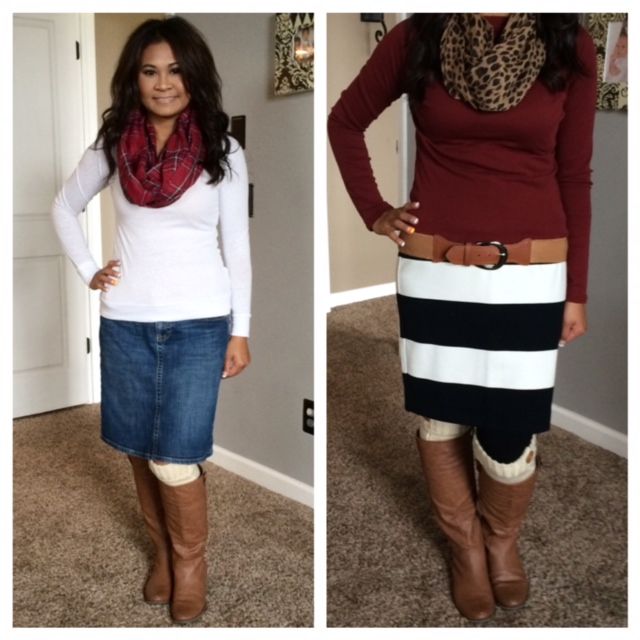 My last boot is the ankle boot, this boot is really just your preference in taste! Some ladies love the look and some don't. I personally didn't know if I would like them or look good in them, so what I did was buy them used. I got my ankle boots for $3 and figured if they didn't work on me, it was ok because they were cheap. But I personally love the look, they can be worn for a dressier look and I'm short, so I love the extra height it adds on my short frame :) They look great with pencil skirts, a-line skirts, dresses and pencil jean skirts.
Here is my outfit with my ankle boots:
Another fun thing about boots is you can accessorize them with cute leg warmers. They can be pricey, so I wanted to share how I made these easy leg warmers out of an old sweater I got for $3.99 at Goodwill!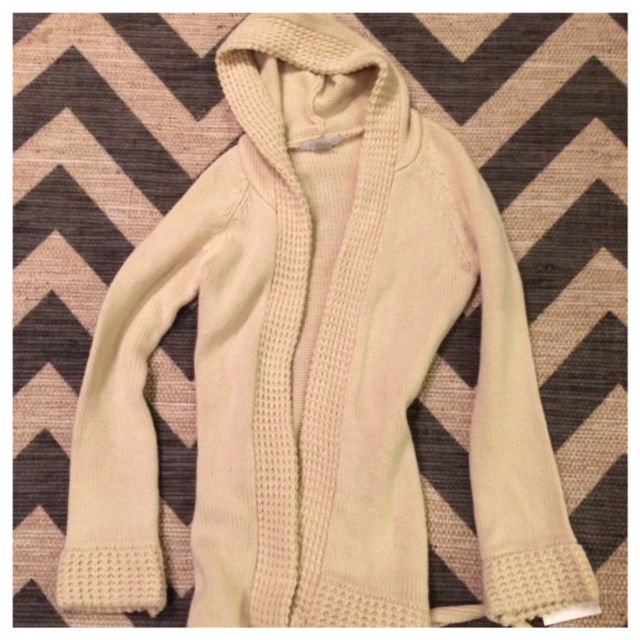 1. Cut a straight line and cut sleeves off of sweater
2. Take a button, these ones I got at Hobby Lobby for 40% off with a coupon, I love coupons and saving money! I'm Baptist, what can I say! (lol) Sew the buttons onto one side of the sleeve, repeat on the other sleeve with other button.
3. Sew ribbon on the end of the sweater you cut off to keep from fraying! Let me be honest, I didn't since I was too lazy lol but if you ladies wanted too you can :) and viola you have cheap easy leg warmers!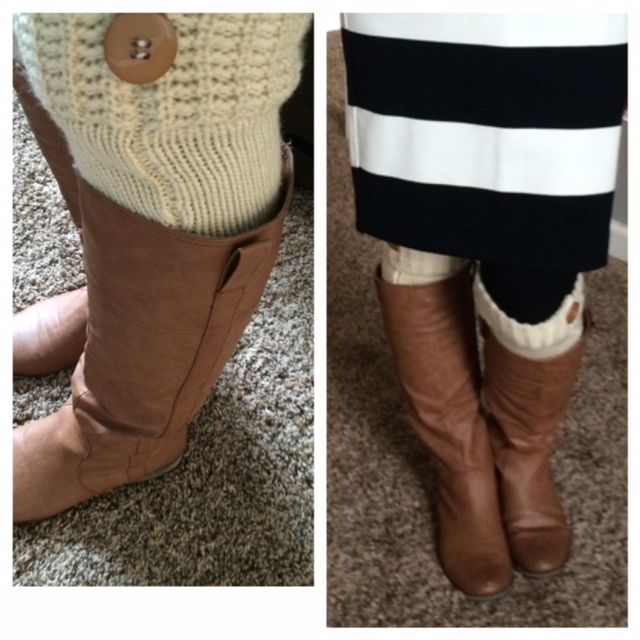 Hope all you ladies have a wonderful day getting your boots out and making some leg warmers!!! :)
__________________________________________________________
Yay! Oh my gosh, I LOVED those DIY leg warmers! Definitely going to try that! Hope you ladies enjoyed the Fall Color Combo Series! God Bless! ♥