I have had so many ladies ask me what are some essential pieces needed to have a great, remixable wardrobe. I hope this post will help you ladies know what are some staple pieces that you need! (in my opinion!) Disclaimer, you may not agree with me on all the essential pieces I choose, but I feel like I have a VERY remixable closet, since I try to never wear the same thing twice, (but life happens & sometimes I do) but I don't buy new things very often! :)
What is a remixable wardrobe?
A remixable wardrobe means you can mix-and-match your current clothes and create many different outfits. Not just having one piece that goes with another specific piece. Back before I started Modern Modesty, I was not so great at mixing and matching. I was very one-track minded with outfits and repeated the same ones a lot. When I starting studying my closet and doing a lot of fashion challenges, I learned to make so many different outfits with my current pieces. So, here are some things I've learned on my journey.
Build your wardrobe with pieces that are versatile.
Skirts

For example, this floral pencil skirt is adorable, but unless it was very cheap ($10 or less)..I would pass on it, because it is not a very versatile piece. There might be 2 or 3 different ways you could wear it, but it's a bold memorable piece, so you couldn't wear it very often anyways.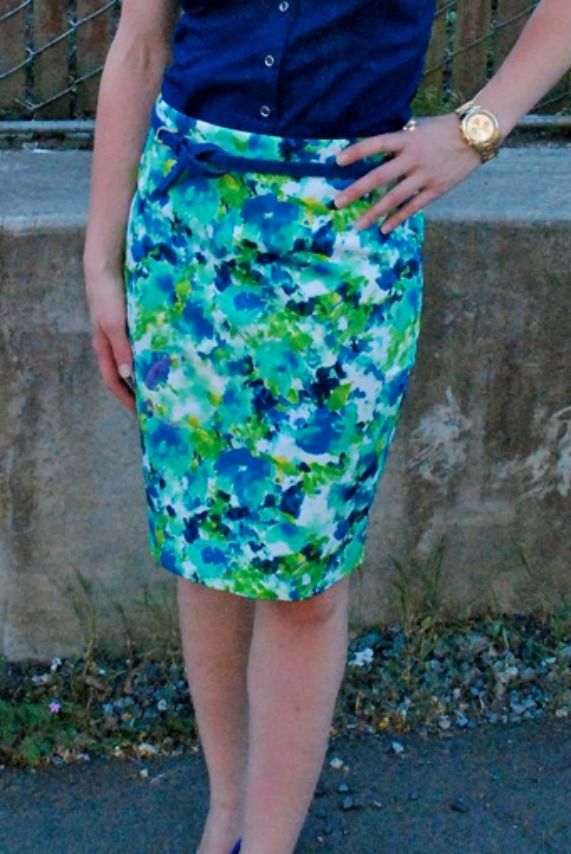 But instead, a more versatile piece would be a solid, classic pencil, like below. You could literally wear this skirt with a thousand different colored/patterned tops, cardigans, blazers, etc.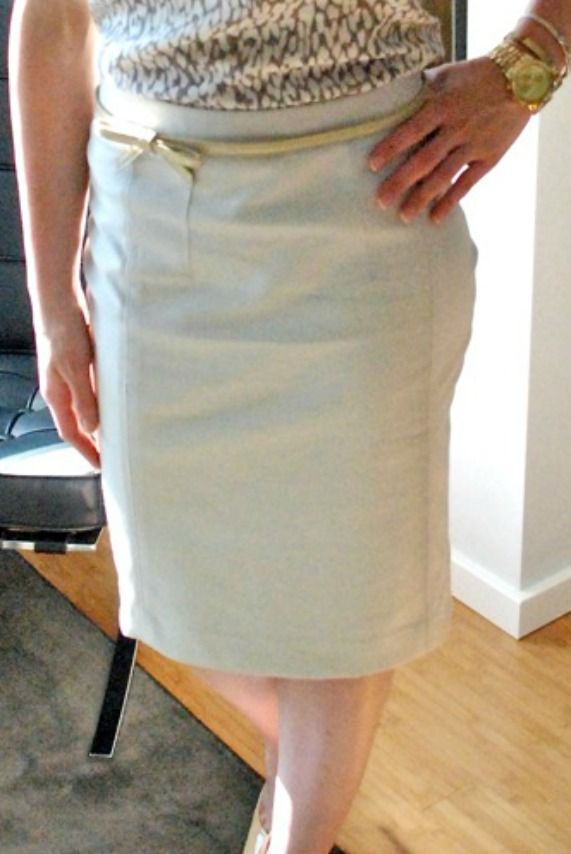 I have over 75 skirts..but I probably on a regular basis wear about 10-15 of them. The ones I wear the most are my remixable pieces, because I am constantly thinking of ways to stretch my closet. Of course, the remixable pieces get used the most, because they go with so many different colors and patterns!

Here are my most worn and remixable skirts. I think every woman needs a black, navy, gray, and an assortment of other colored skirts to have a remixable wardrobe.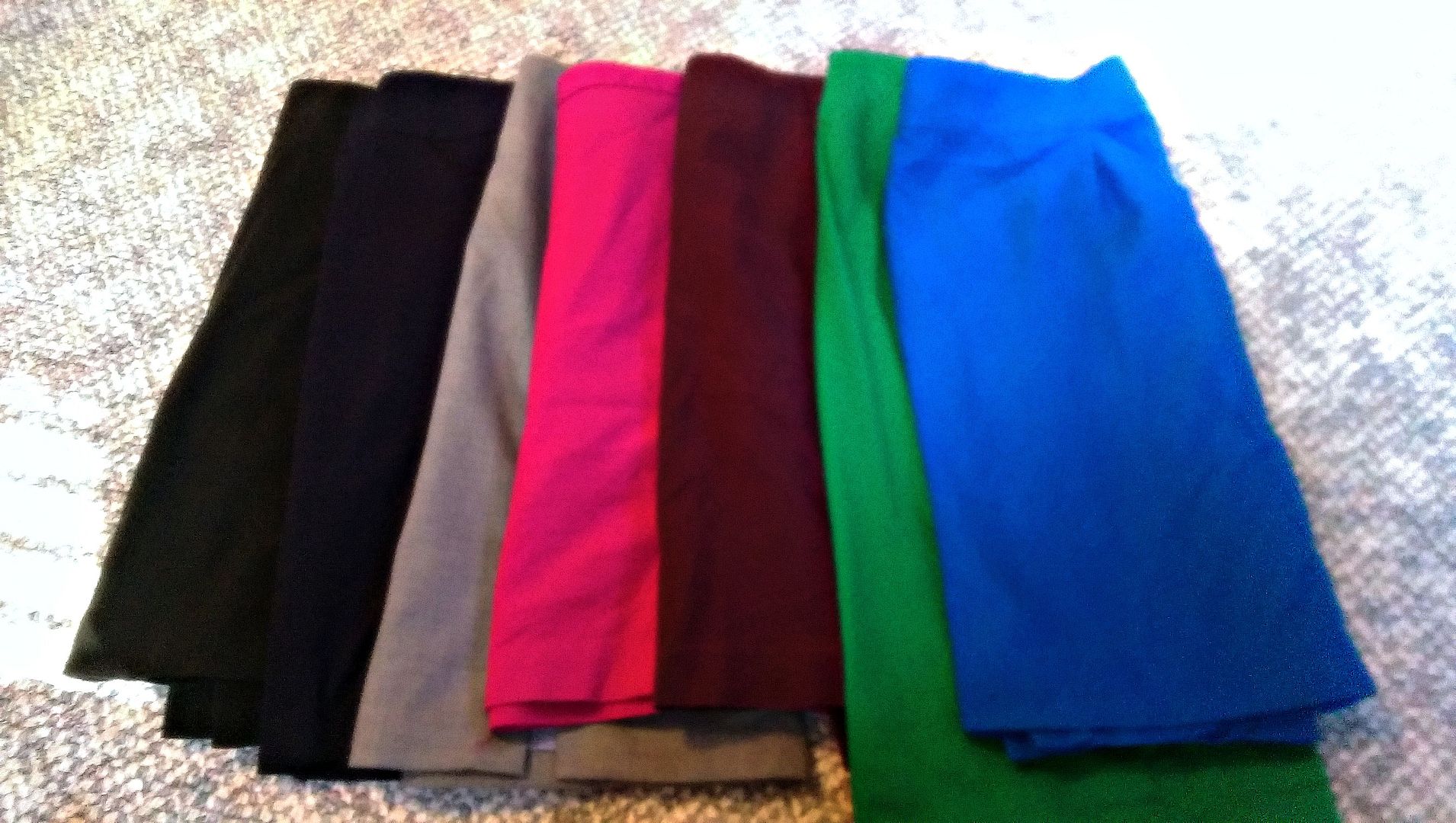 Also, some great classic printed skirts are great assets to have in a remixable wardrobe. These are a few of my classic prints I wear a lot.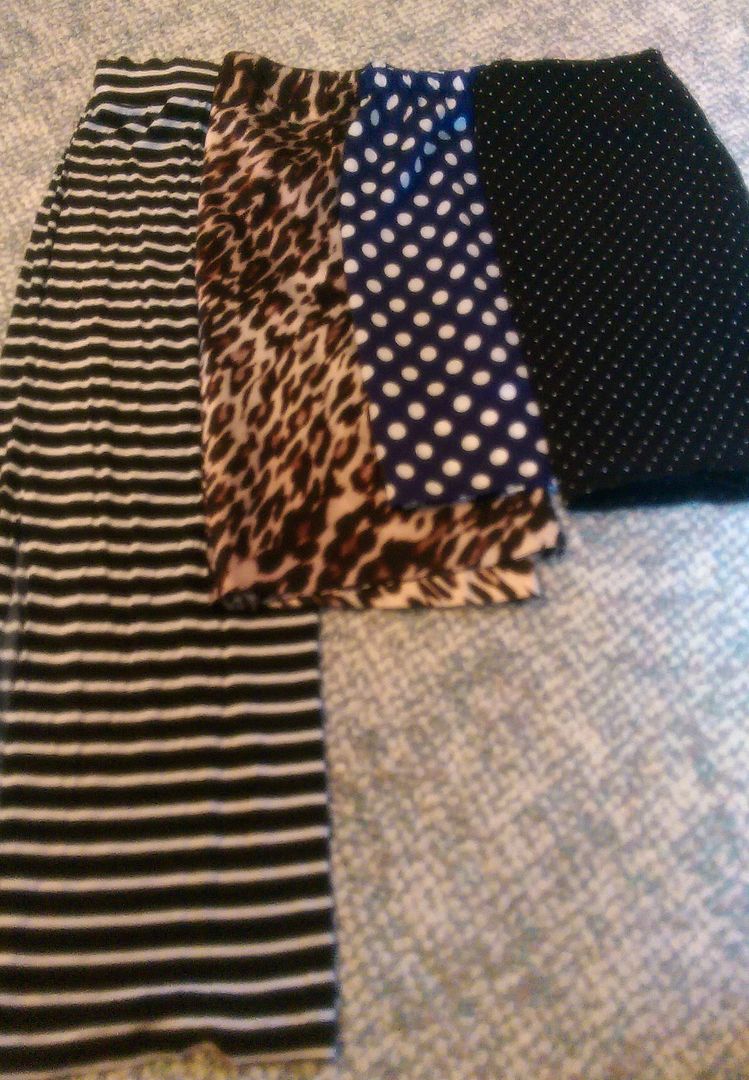 Tops

I think tops (cardigans, blouses, sweaters, blazers, etc.) are easier and cheaper to buy in your trendier prints, colors, and patterns. I usually buy a shirt if I can think of 3-4 different ways to wear it, and it's below $15. I will spend up to $20 on a solid or classic printed cardigan, because I know I will wear it hundreds of different ways.

So the moral is, buy items that you can create TONS of other outfits with. Think solids and classic prints. Classic prints would be polka dots, stripes, leopard, and houndstooth.
Learn where to find versatile pieces.
I just did a blog post on this last week. Look at the above list of solid and classic patterned skirts, and decide what you need to have a more remixable closet, then, make a list and shop only for those items! Now, remember, you aren't going to find all these skirts in one shopping trip, it might takes months or years to re-build your wardrobe. I suggest to ALWAYS look at thrift stores or consignment shops first. In those two pictures of my remixable skirts, 5 out of the 11 came from JCPenney. Their Worthington brand skirts fit me perfectly, and they go on sale a lot!
Learn how to remix your pieces once you have them.
One thing I always do is search on Pinterest for outfit ideas with a specific piece, for example, if I wanted to know what outfits I could make with a pink cardigan, I would search "pink cardigan outfits" on Pinterest and then my imagination goes wild!
I could do this with tons of different pieces, but since I don't have all day...(and I have a baby that I'm playing with as I write this)...I'll just show you some different ways I've remixed my hot pink cardigan.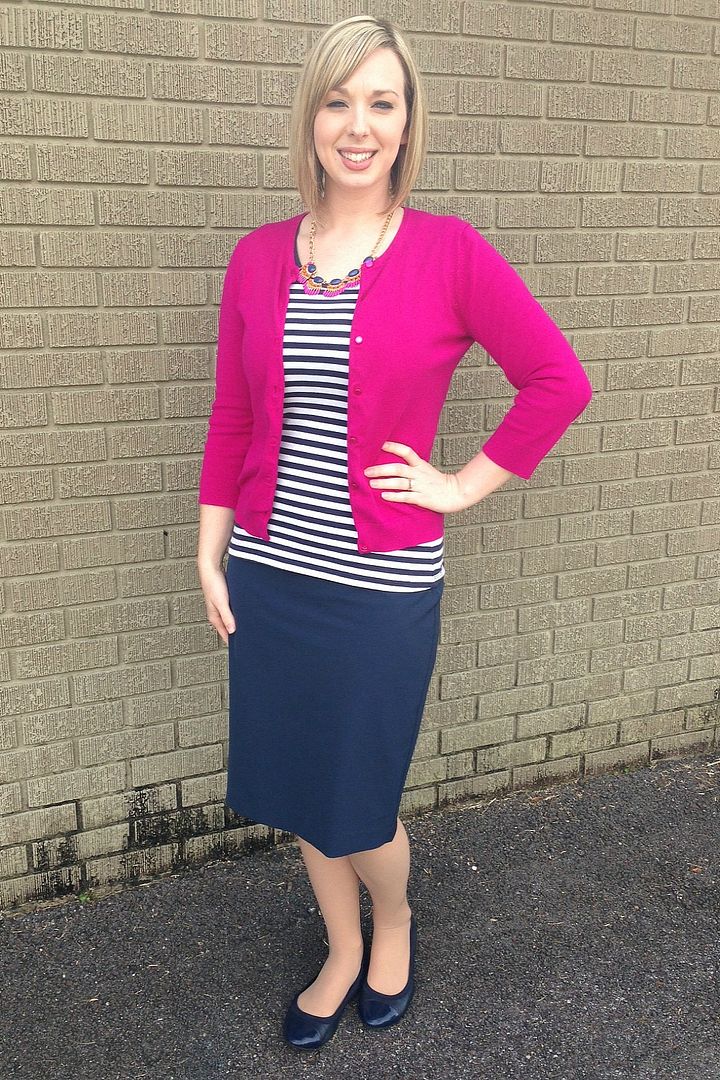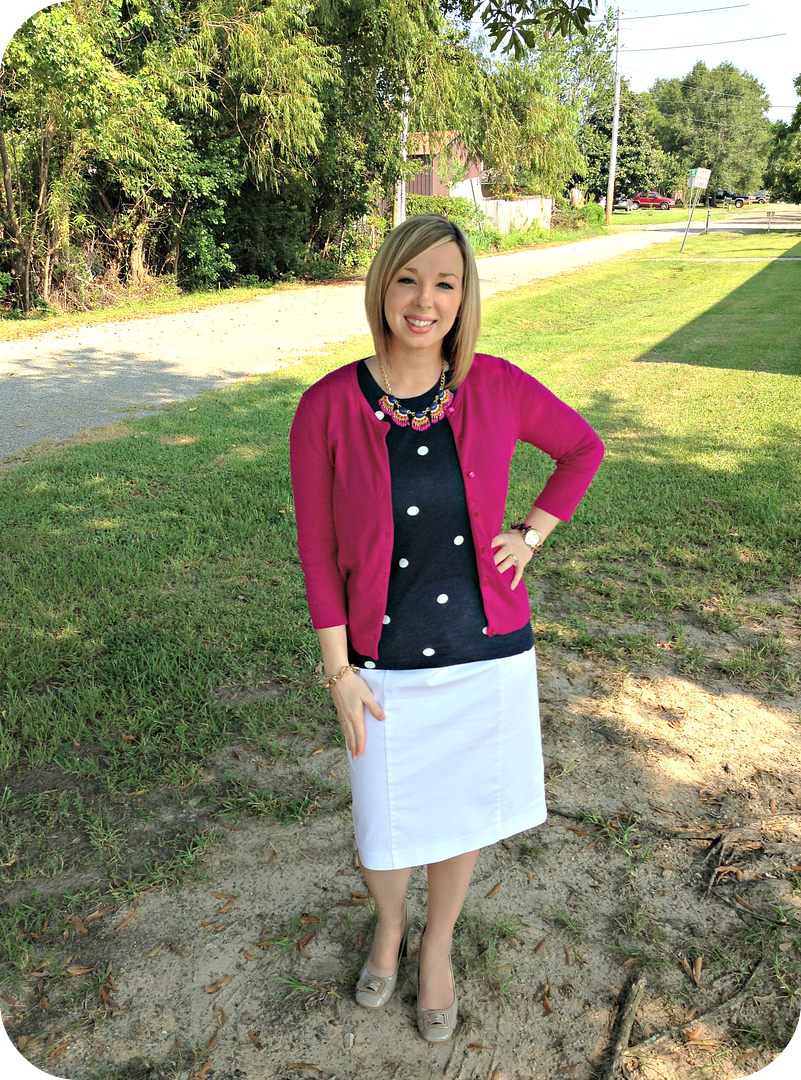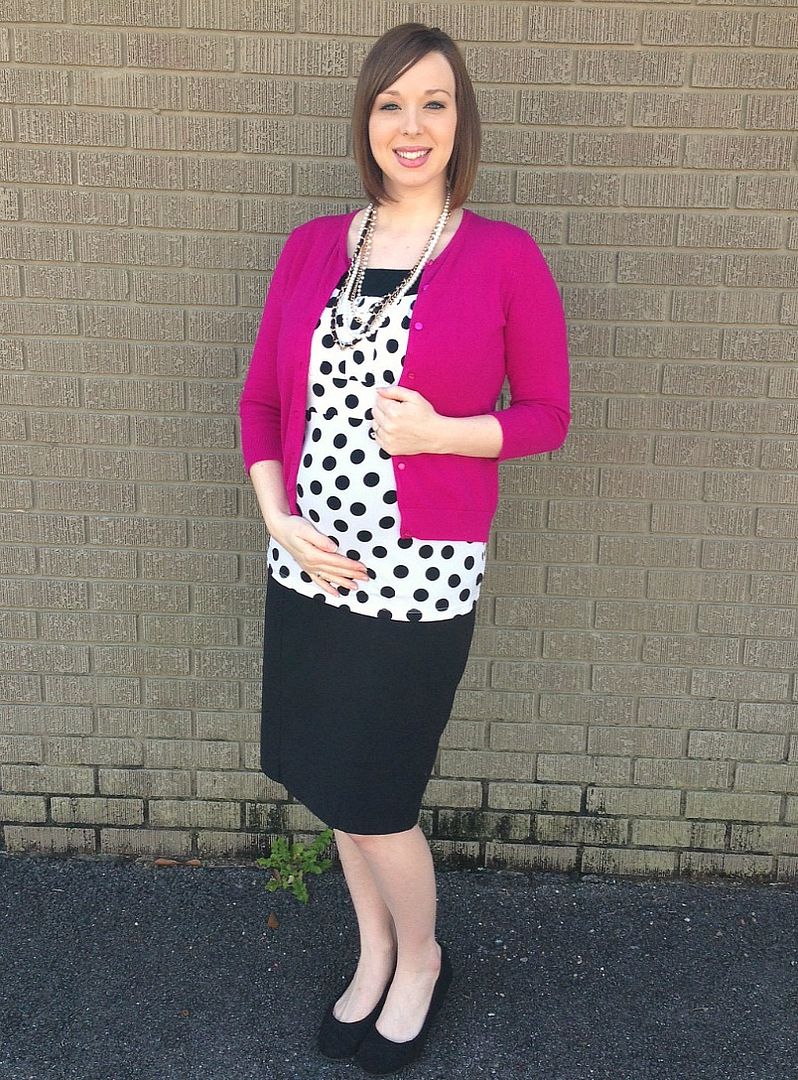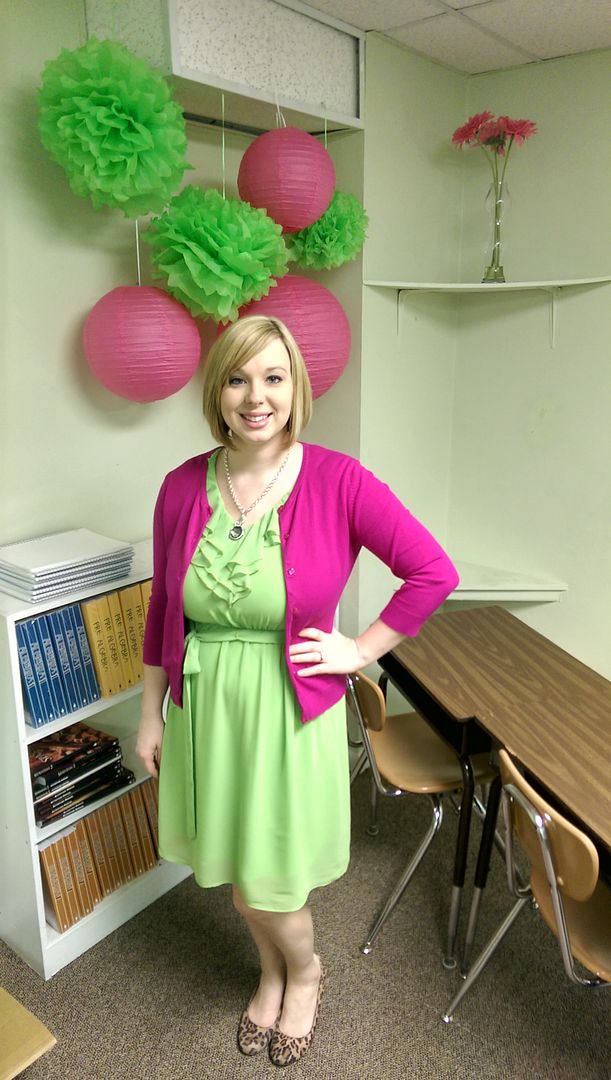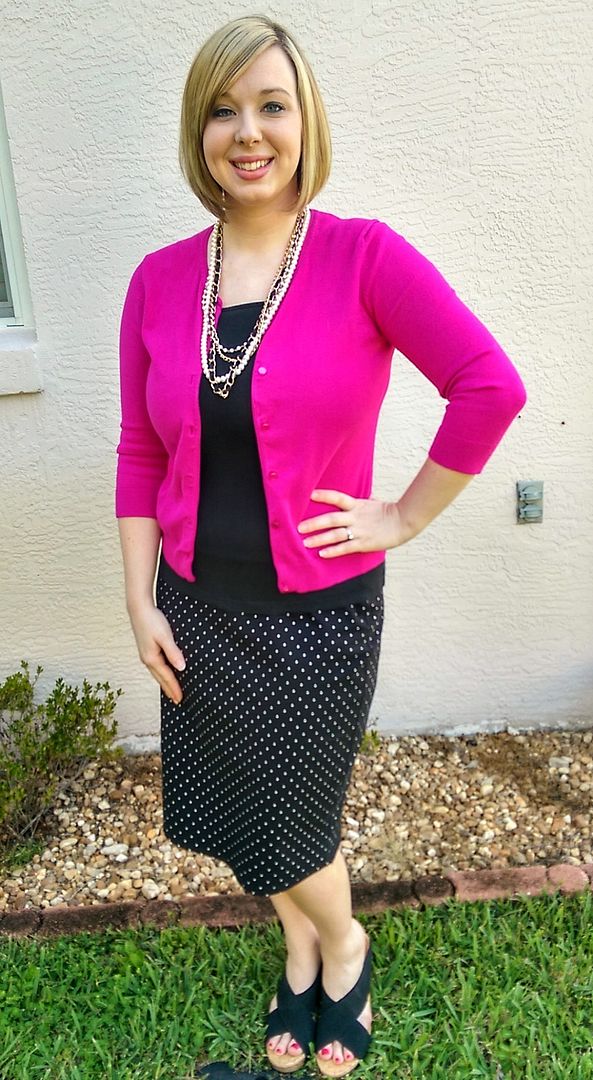 There's just SOME of the ways I've worn my pink cardigan!:)

I hope that helped! If you have any more questions, just comment...I'd be glad to help!
Today, I was a leopard lover for the #modmodfallchallenge, and I wore one of my all-time favorite dresses! I haven't gotten to wear this since before I was pregnant, so I've missed it! :)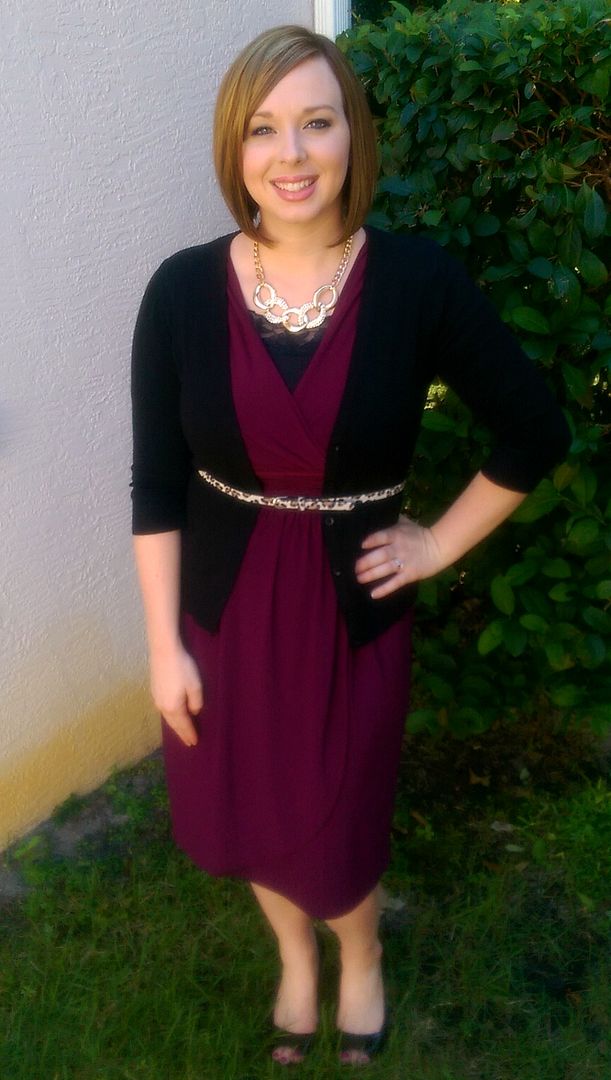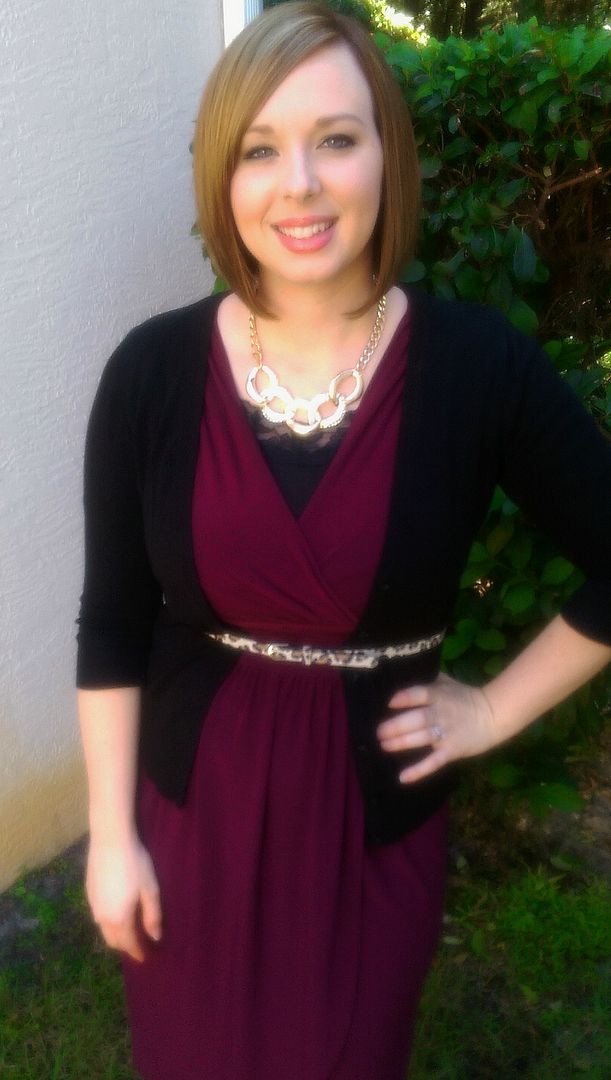 Now on to my week of outfits! We had a great week of the #modmodfallchallenge! I love how many ladies are participating!
Here's my Pinned it & Did it outfit!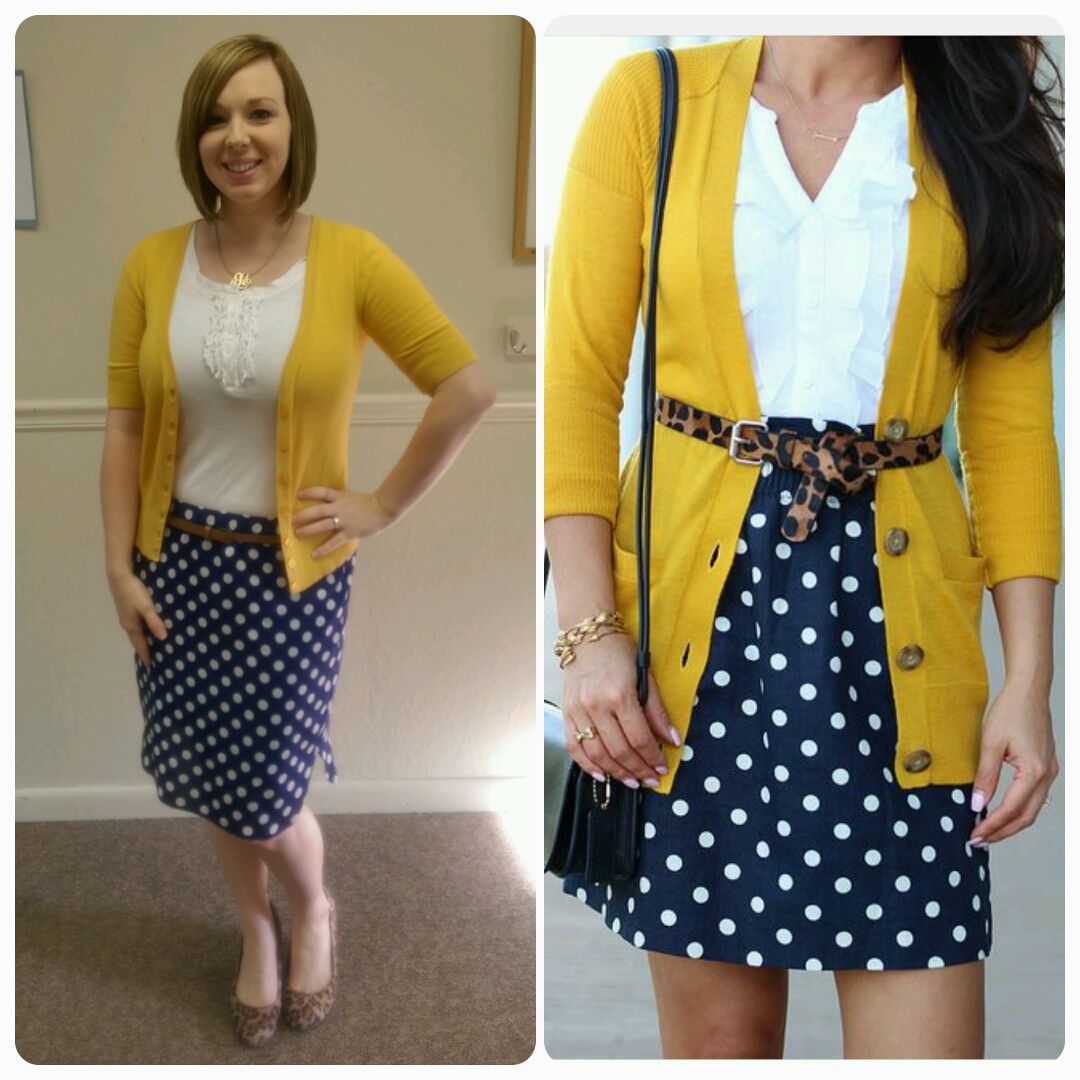 My Belt-it Outfit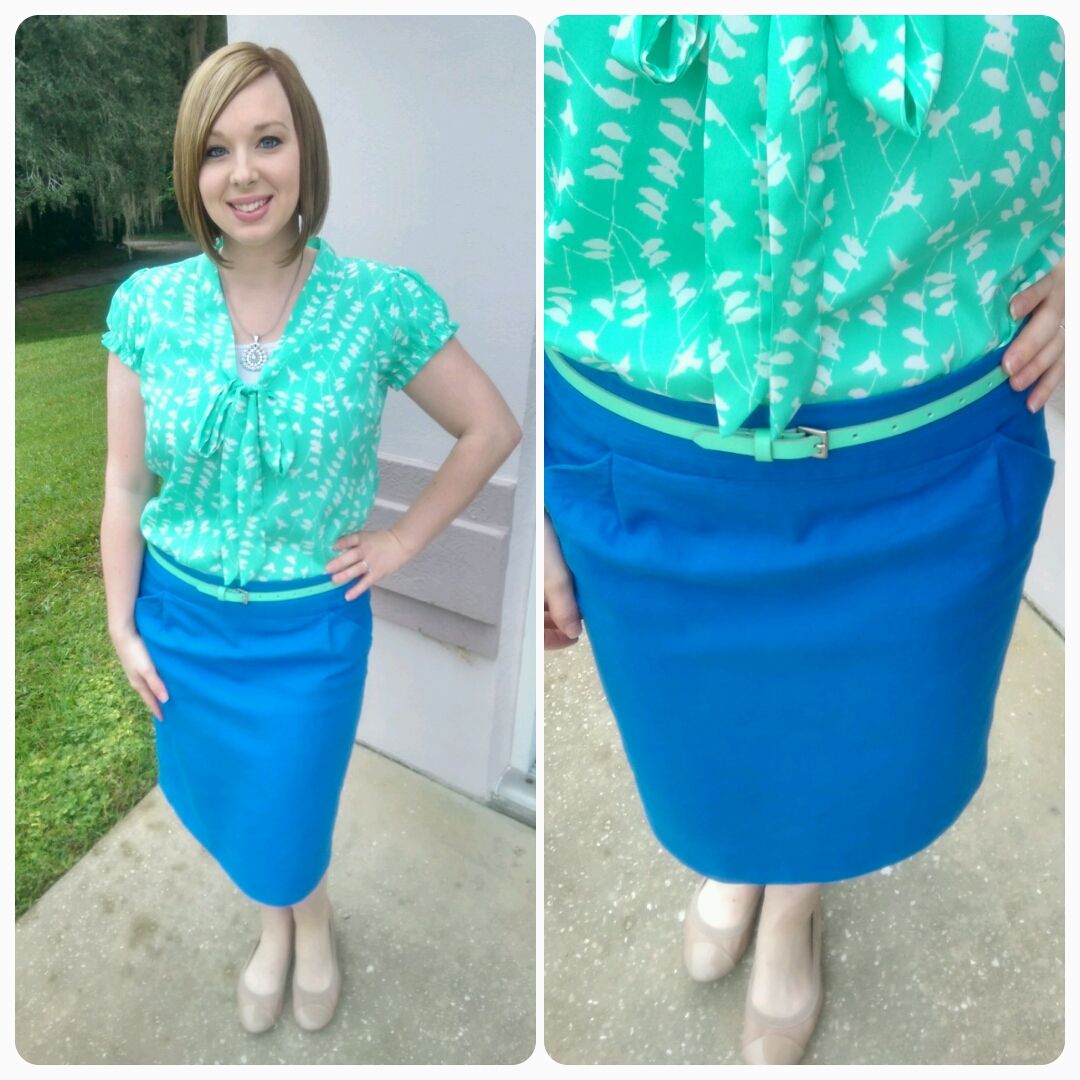 My Thrifty Thursday Outfit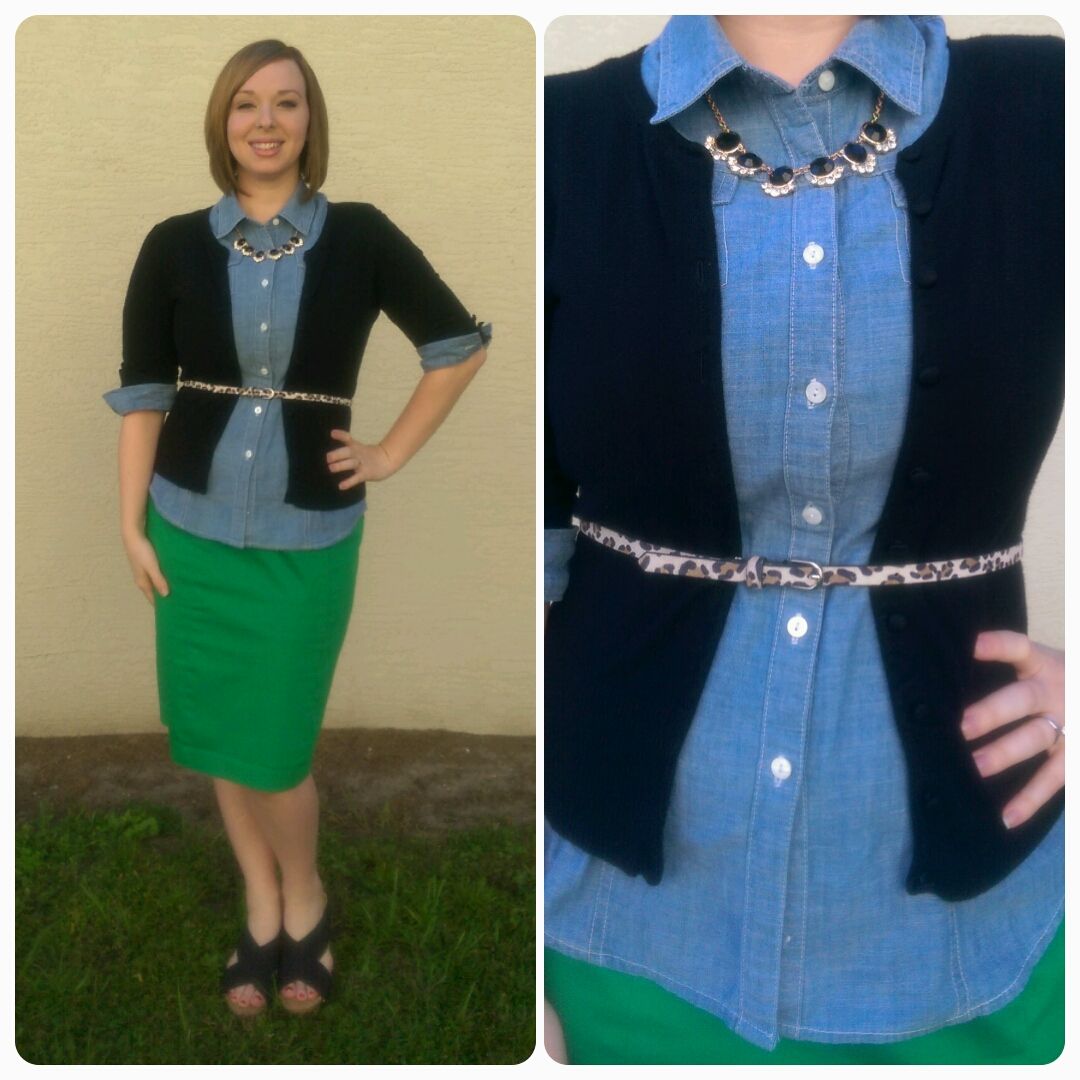 My Pattern-Mixing Outfit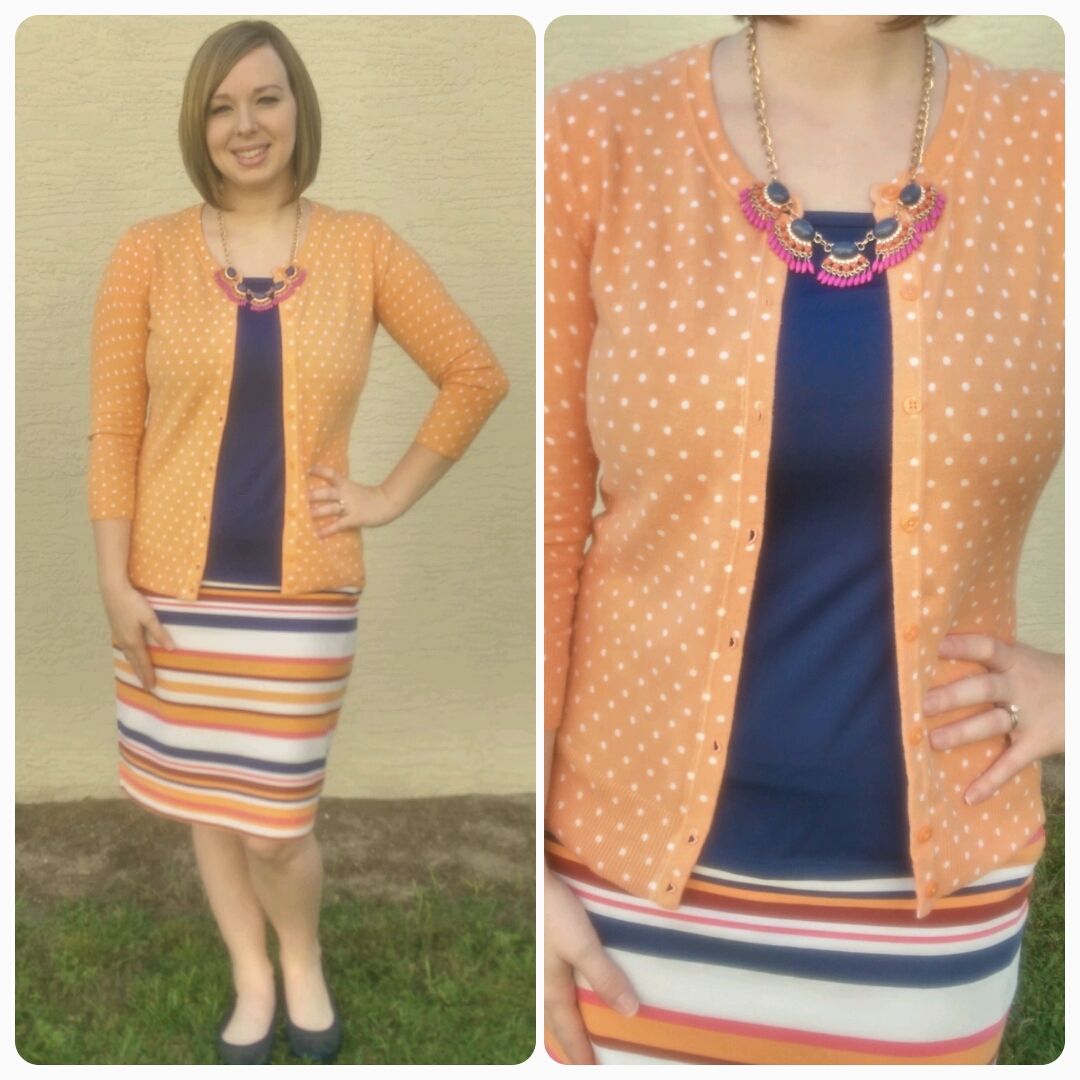 Stay tuned for Wednesday, when Pong writes the last blog post for the Fall Color Combo Series!
God Bless ♥