If you follow my blog, you will know this outfit is absolutely outside of my comfort zone! But, I LOVE the look of full, pleated skirts, so when Shirley from In All Modesty asked me to review her Black Taffeta Skirt, I just had to try it out!
Even though it's not "me," I really like it! I will most definitely look for some more full skirts when I'm out shopping now! This skirt was custom made exactly for my measurements, so it fit like a gem!
Also, In All Modesty is giving ALL of Modern Modesty followers FREE international shipping of any items you buy! All you have to do is use the coupon code MODERNMODESTY for that discount! You can check their website or etsy shop! :)
Please forgive me, for some reasons my pictures turned out horrible! I don't know what happened with the lighting and my top! It looks like I'm a white, topless ghost! LOL!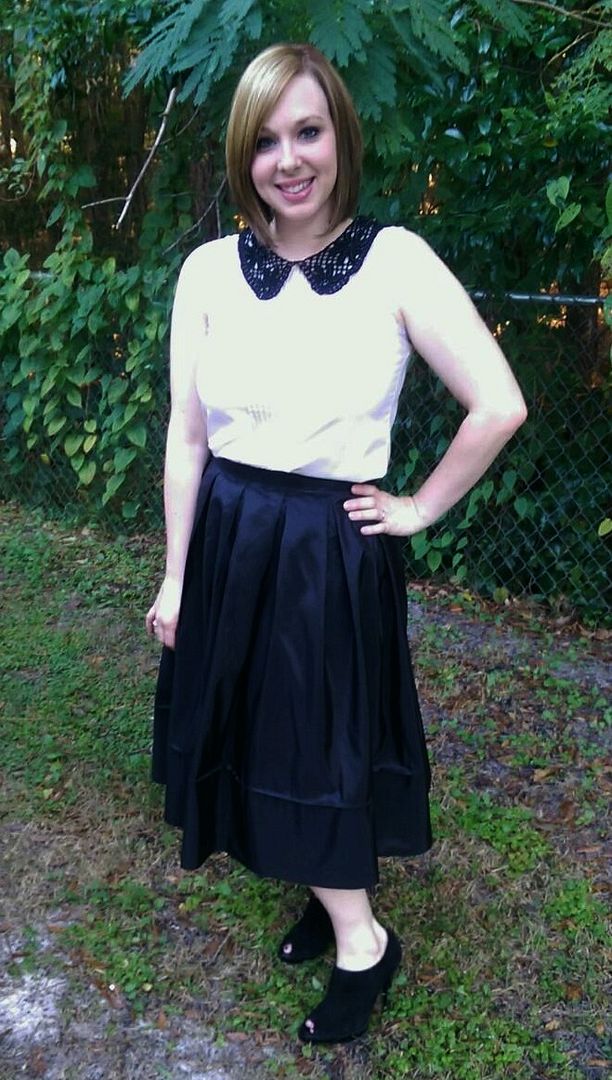 I felt very chic when I added my suede booties and my peter pan collar top!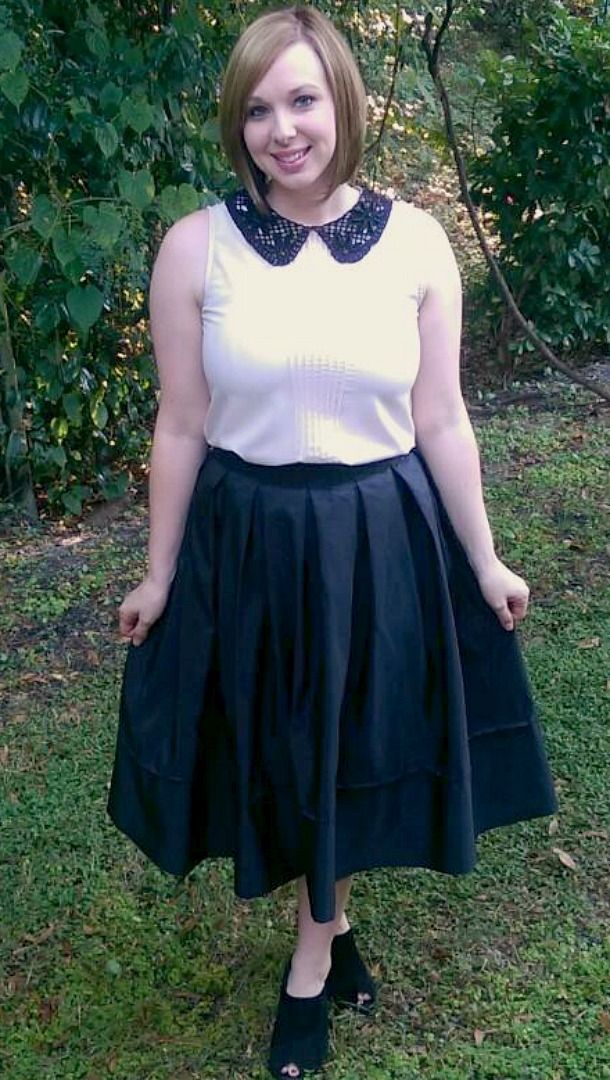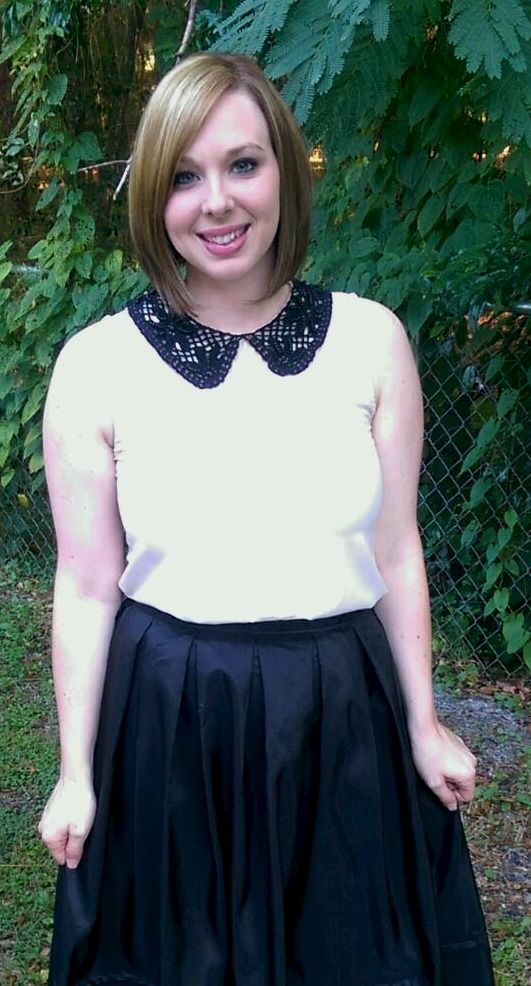 Since the lighting was so bad, here's a selfie that shows a little more detail!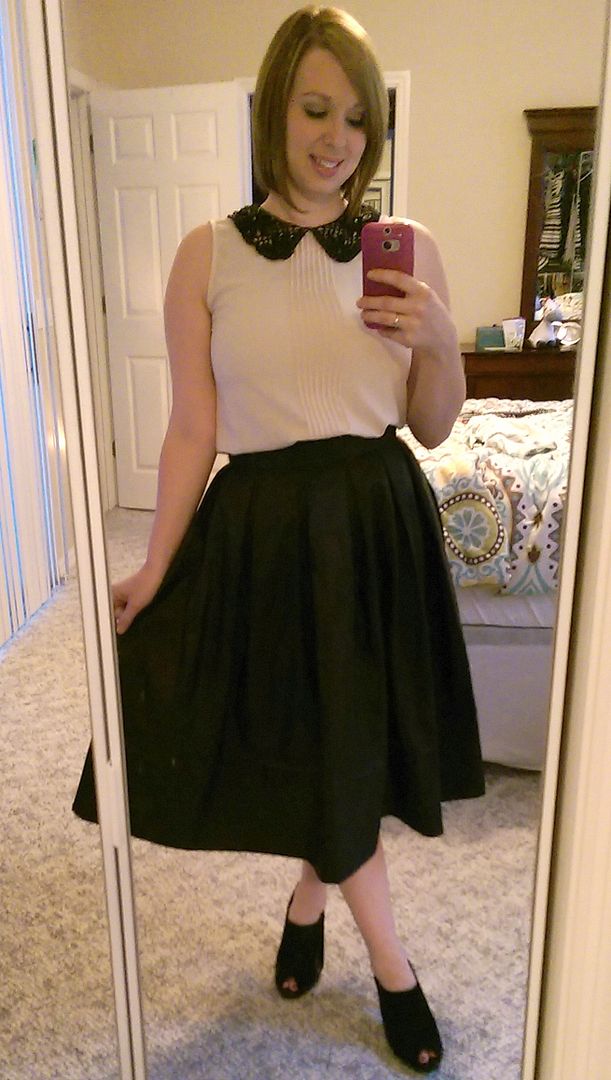 If I can step outside my comfort zone, so can you! :) I hope this inspires you to try a different style out, you never know, you might like it!