My all time favorite color combo has to be green & navy! I love how preppy and classy the two colors look together. In my photo challenge, yesterday was pattern mixing and today is the color green, so I wore green & navy two days in a row! :) So, I figured, I'll just throw them both in a post and call it a day!
For today's look, I layered my chambray shirt under my green cardigan and paired it with my my navy polka dot skirt. I topped it off with some pearls and wore camel wedges! (I love how my new dark hair looks with green too!)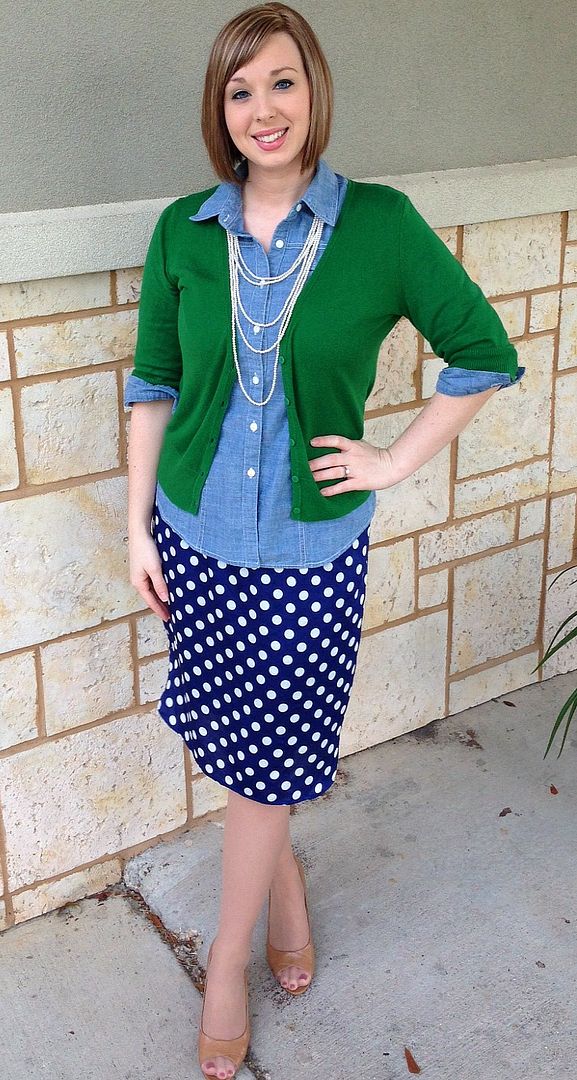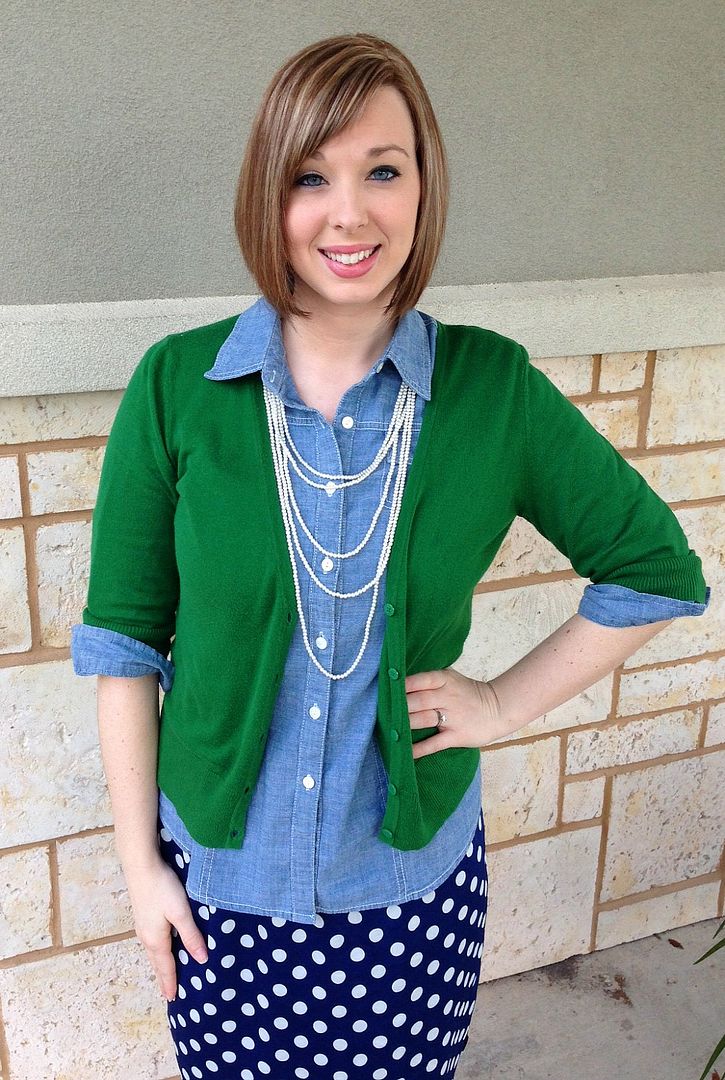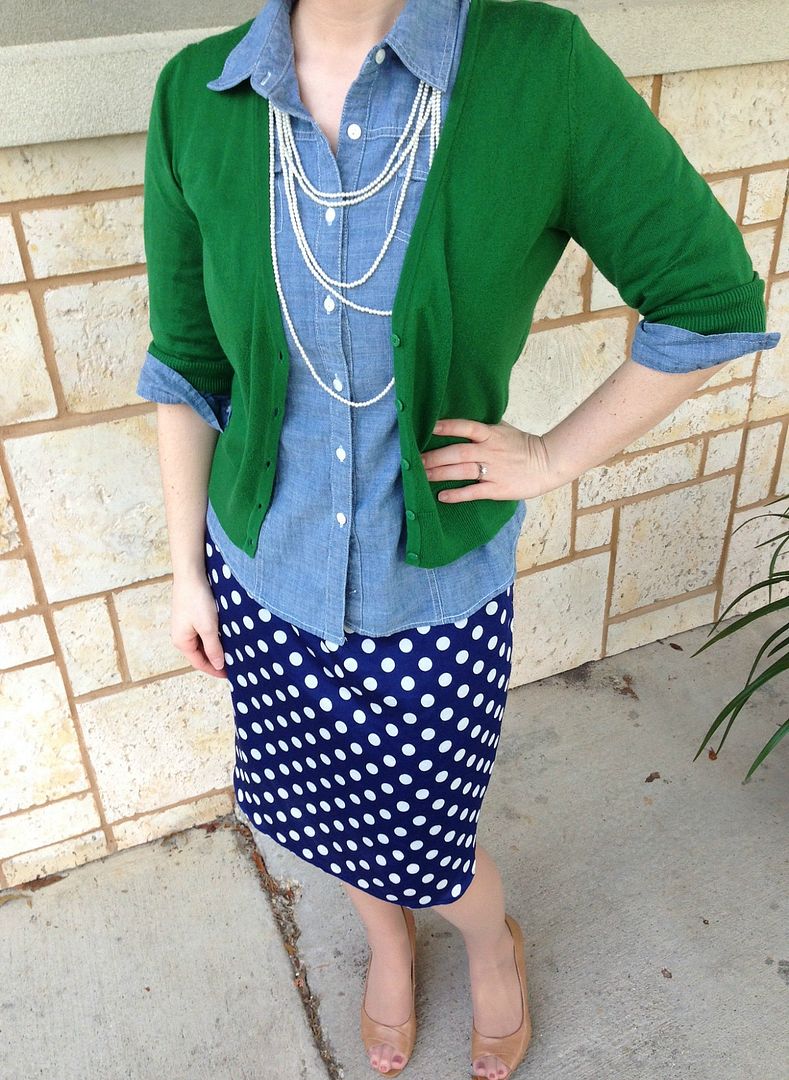 Skirt: Ann Taylor $25
Shirt: Marshalls $10
Cardigan: JCPenney $20
Pearls: Forever 21: $10
Wedges: Goodwill (Nine West) $6
Here's yesterday's look!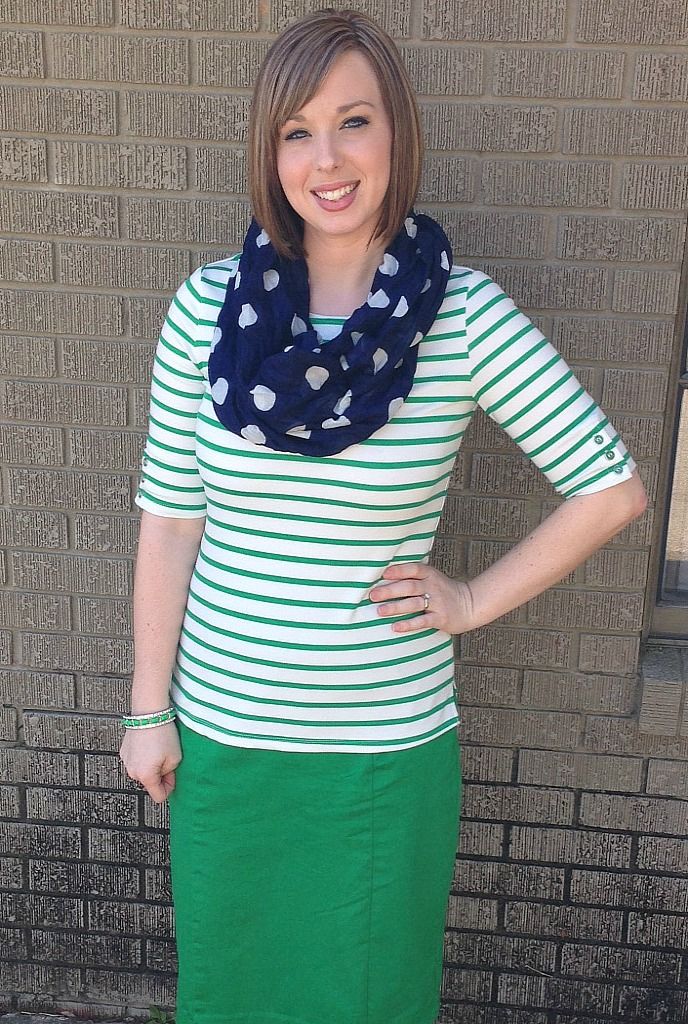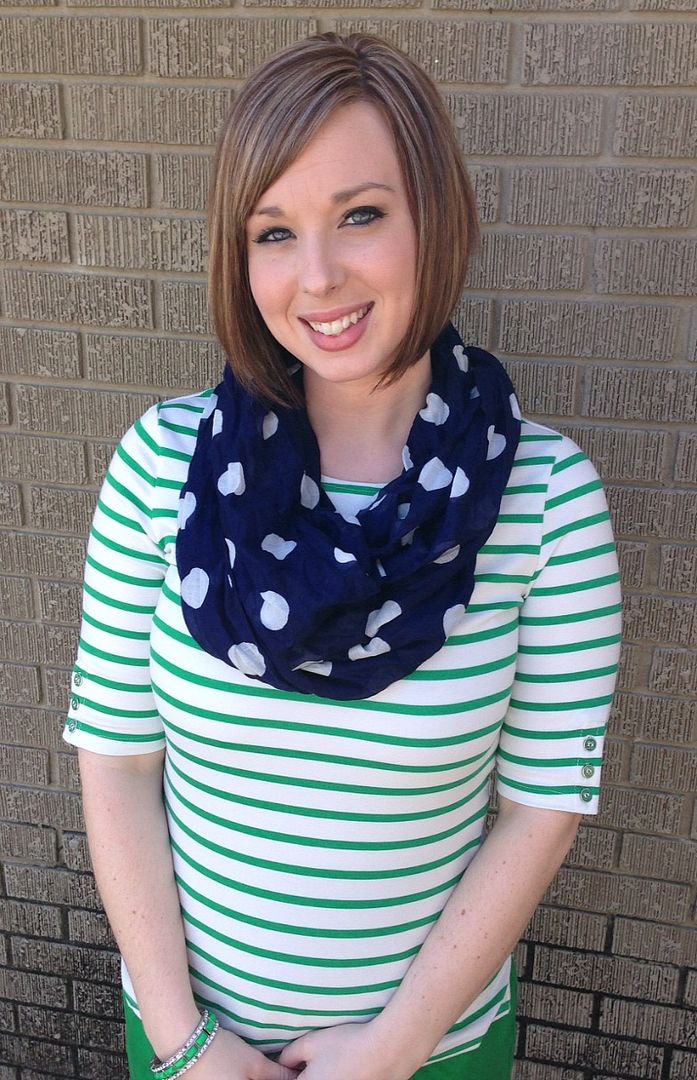 Skirt: Goodwill (Worthington) $6
Shirt: Steinmart $7
Scarf: H&M $6
Shoes: Payless $15
Don't forget to enter in my giveaway for TWO $25 JUNIEblake gift cards! It starts today and ends next Thursday!