I finally broke out the tights and booties this morning! I know it's not cold enough, but 67 is about as close as I'm going to get to cold in Southern Mississippi! I'm so glad I don't HAVE to wear boots and tights though...I do NOT miss the snow! I will always be a Florida girl at heart. I love my sunshine and warm weather!
This morning I wore my snakeskin skirt, cobalt cardigan, and black booties.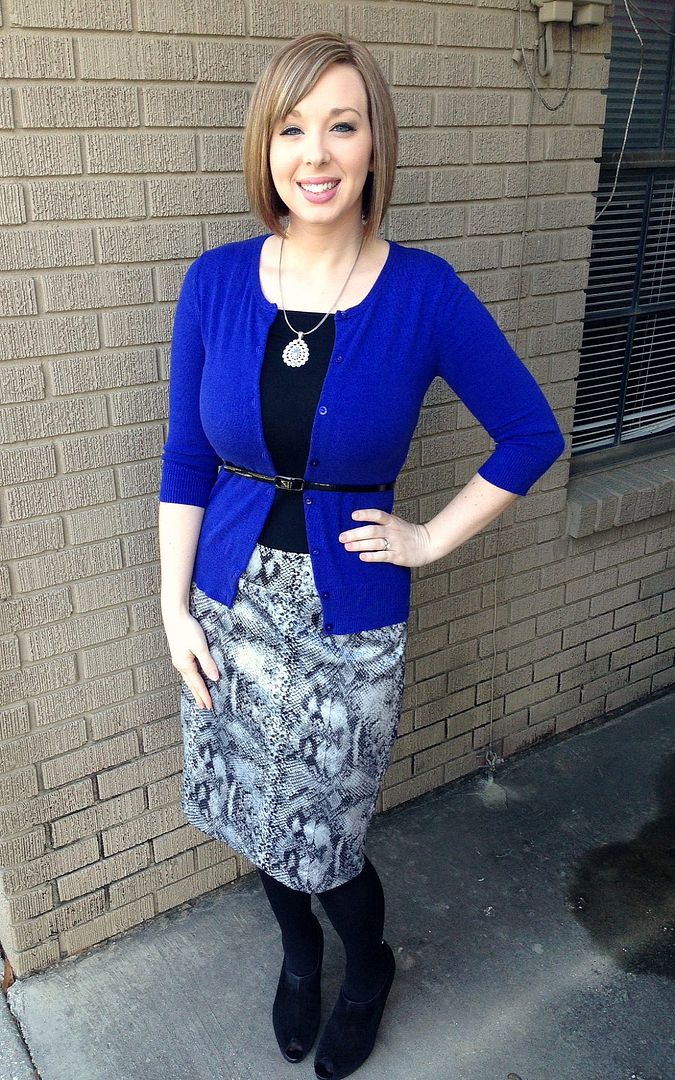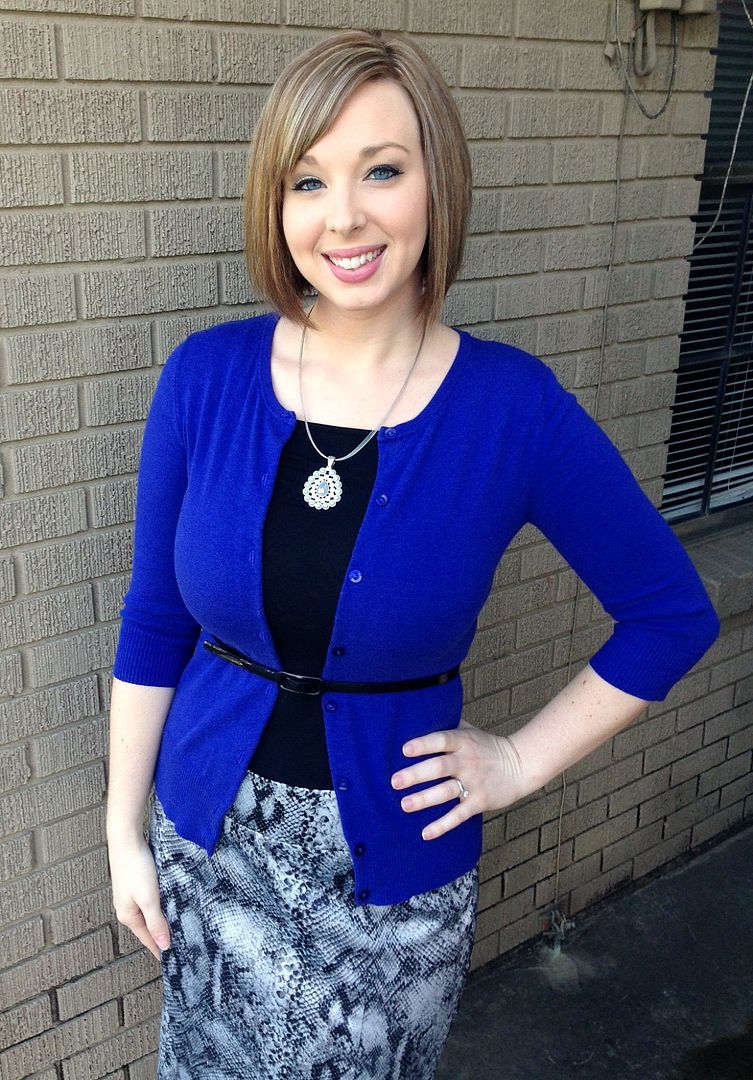 Skirt: New York & Co. (Two years ago)
Cardigan: Nordstrom Rack (Last fall)
Booties: Thrift store (Nine West brand)
Tights: Wal-mart (old)
Necklace: Premier jewelry (last fall)
Don't forget to enter in my giveaway for TWO $25 JUNIEblake gift cards! It ends this Thursday!