My new favorite look for fall is layering. A chambray shirt (or any buttoned shirt) is a great staple to add sweaters or cardigans over for a different look. Usually, when I wear this sweater with this skirt, I just wear a black camisole underneath it, but I wanted to try a new look, and I love it!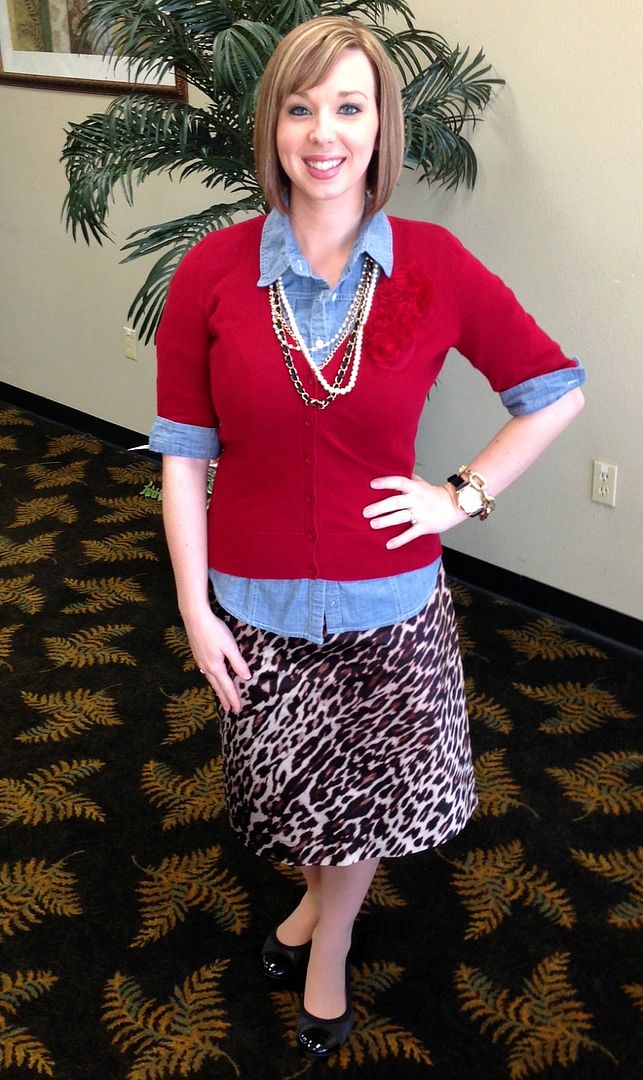 Skirt: JCPenney
Sweater: JCPenney
Shirt: Marshall's
Necklace: Forever 21
Flats: Payless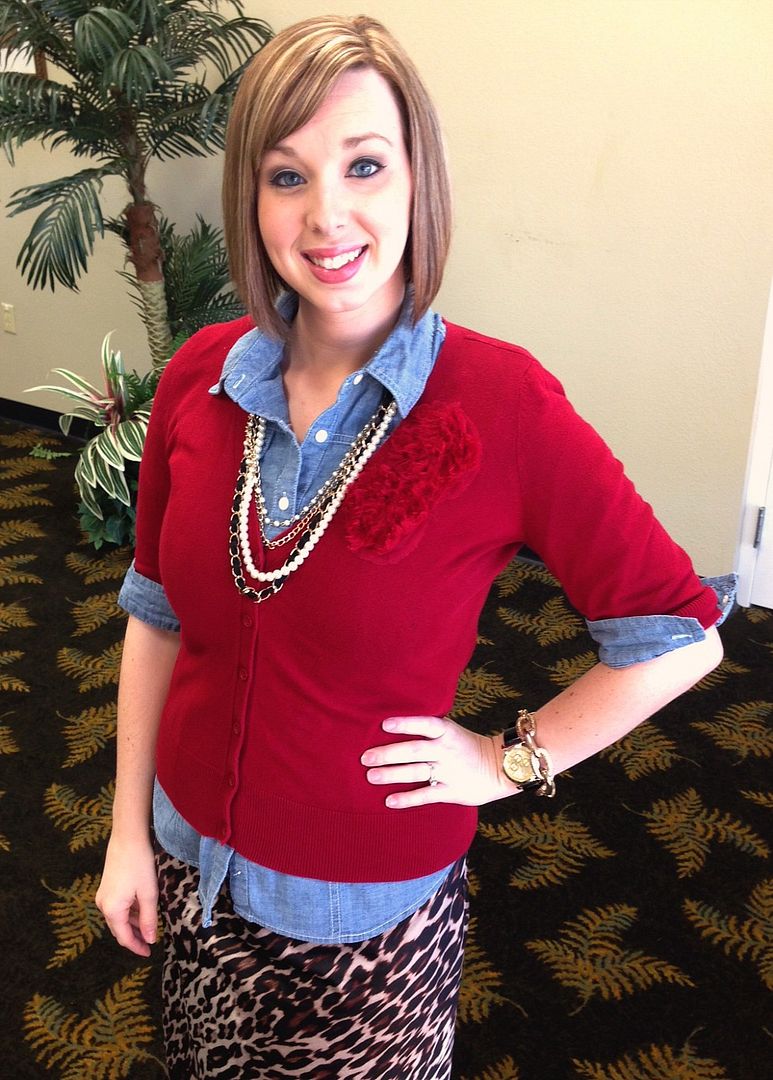 Todays photo challenge is Arm Candy. I love the watch my husband bought me from Aldo, it has 5 different leather bands! Also, my gold chain bracelet came from Forever 21 for $6!