Today I asked Kristen from Taming Rapunzel to write a guest post! She has a great hair blog!
Check it out, you will love it!....
_______________________________________________
If a stranger looked at you on any given day, would they use "modest" to describe you? What about someone who knows you?
When we hear "dress modestly," our thoughts may turn to how much skin we bare or how tight our clothes are. Modesty obviously includes that, but it's so much more than that.
Primarily, it is a heart issue. If our heart is right before God, our entire life will be affected, including what we put on.
For of the abundance of the heart, his mouth speaketh...
(Luke 6:45). So in others words, what's going on in our heart, will be reflected in how we talk, how we dress, how we interact with people, etc. Of course, everyone will need to wrestle with the practical out-workings of modesty. What one person thinks is modest may differ from another person's view.
When talking about modesty, we rarely hear anything about the amount of clothes we have. Could modesty refer to how big our closets are?
Try being creative with the treasures you already own.
I love fashion and like any other girl, I love finding new things. Thankfully I am on a tight budget that doesn't allow much room for buying new stuff. Most of my wardrobe comes from consignment, thrift shops, or my sisters' closet. Still, if I'm not careful, I can be immodest by the amount of clothes and accessories I buy. This is why I love using the things I already own to create new outfits. Here is my maxi mix-up: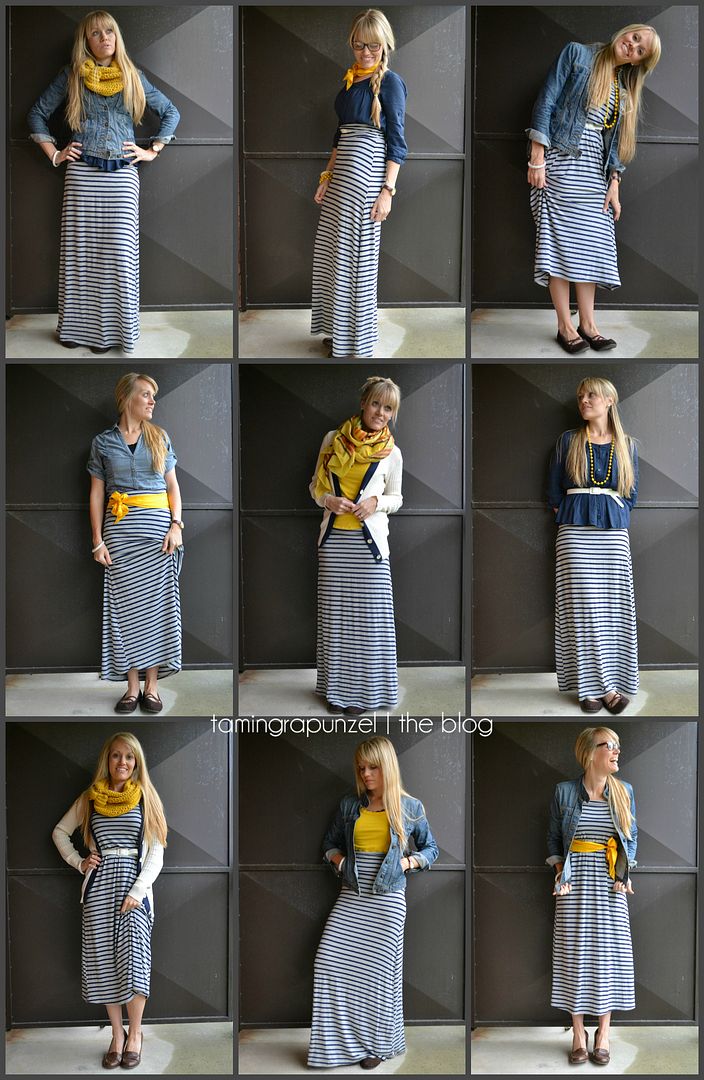 With 6 pieces (not including accessories), I was able to come up with 9 outfits!
Along with modesty, these are some things I keep in mind when I go shopping:
*
Do I need it?
It's easy to get excessive. If we are simply buying it because so and so has it and we just gotta have it, I think we have a heart issue that needs to be worked on. So many times I can talk myself out of buying something by asking myself this question. I'm not implying that we can't ever buy a "want" item, because really, most of the things we buy we don't actually "need". We should check the attitude of our heart.
*
Do I love it?
I don't buy clothes that are "okay". I find "okay" clothes just end up sitting in the closet. I want to be responsible with my money, and so I only buy things I really like.
*
Does it fit me well?
If I need to gain or lose five pounds in order for the new piece to look right, I probably shouldn't buy it. If it doesn't fit well or makes me feel uncomfortable, I probably won't wear it much. To me, this seems like an incredible waste of money. Clothes that don't fit well typically end up being discarded in a season or two.
*
Is there anything in my closet that I could where this with?
If I have to wait until I find a certain other piece to wear this particular new find, I probably shouldn't buy it. I may never find that certain other piece. I buy clothes that will compliment the clothes I already own.
*
Is it classic?
For the most part, I don't buy very trendy main pieces. With belts, cardigans, scarves, jewelry, tights, hats and my hair style, I can make an ordinary bottom and top look trendy. If your desire is to keep up with fashion, try switching up accessories rather than main pieces.
A way to get new items
If you are on a tight budget like me yet you like new clothing, try hosting a clothes swap. It's a fun night for a bunch of ladies and a great way to recycle clothing. If none of your friends are the same size, you can still swap accessories. It's amazing how a new belt or scarf can add new possibilities to a wardrobe. You could also try consigning some of the stuff you've outgrown or are bored of. Use the money you make to buy new clothes.
If someone saw your closet, would they use "modest" to describe it?
_______________________________________________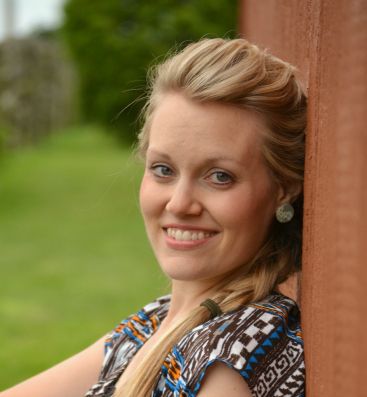 Kristen is a wife, mom of two (ages 2 and 6 months), blogger, and hairstylist. She loves being creative and shares some of her "hair" work at
Taming Rapunzel
.