I don't know if I'm the only one who does this...but I always save my favorite/best outfit for Sundays. I love dressing up on Sundays, actually, I love dressing up every day! (Good thing I am a teacher, I have to dress up!) I sat in my house for the past two days in my pajamas...my husband and I were both sick...and I told him yesterday night, for as much as I like being lazy, I could NOT do this everyday. I would GO crazy. I have to get up, get dressed, do my hair and make-up to feel like an accomplished woman!
Thank God, I felt better enough to go to church this morning! It was good to see the light again! ;)
This is my all-time favorite dress. I love burgundy. I got this last year for fall/winter, and it is so comfortable and dressy at the same time!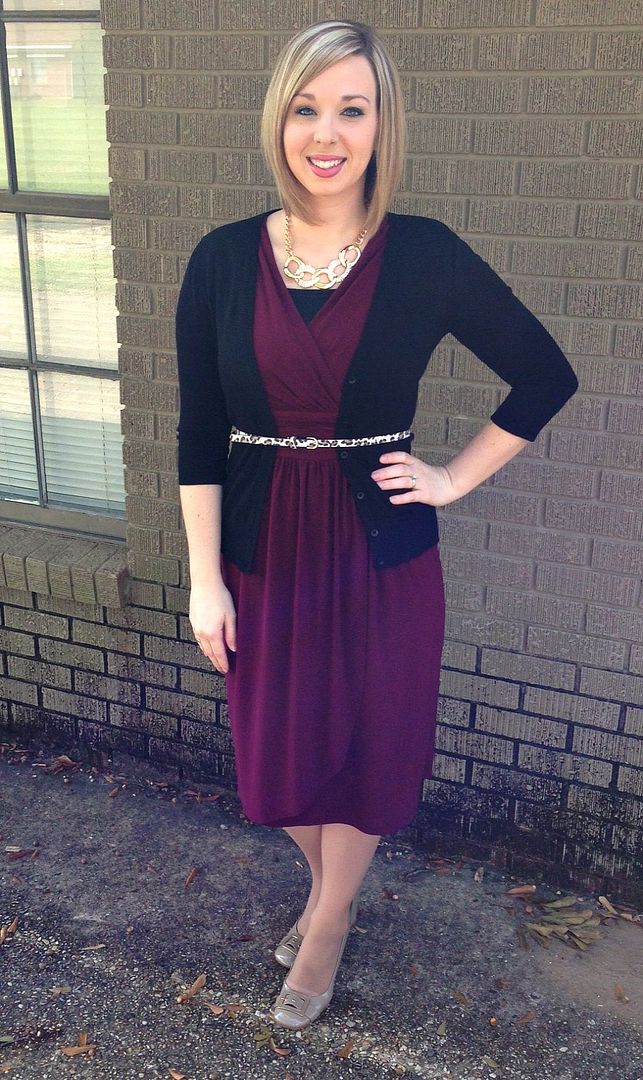 Dress: TJMaxx, last year
Belt: Ann Taylor, last spring
Shoes: Goodwill (Payless brand)
Cardigan: Nordstrom Rack, last year
Necklace: Rue 21, recently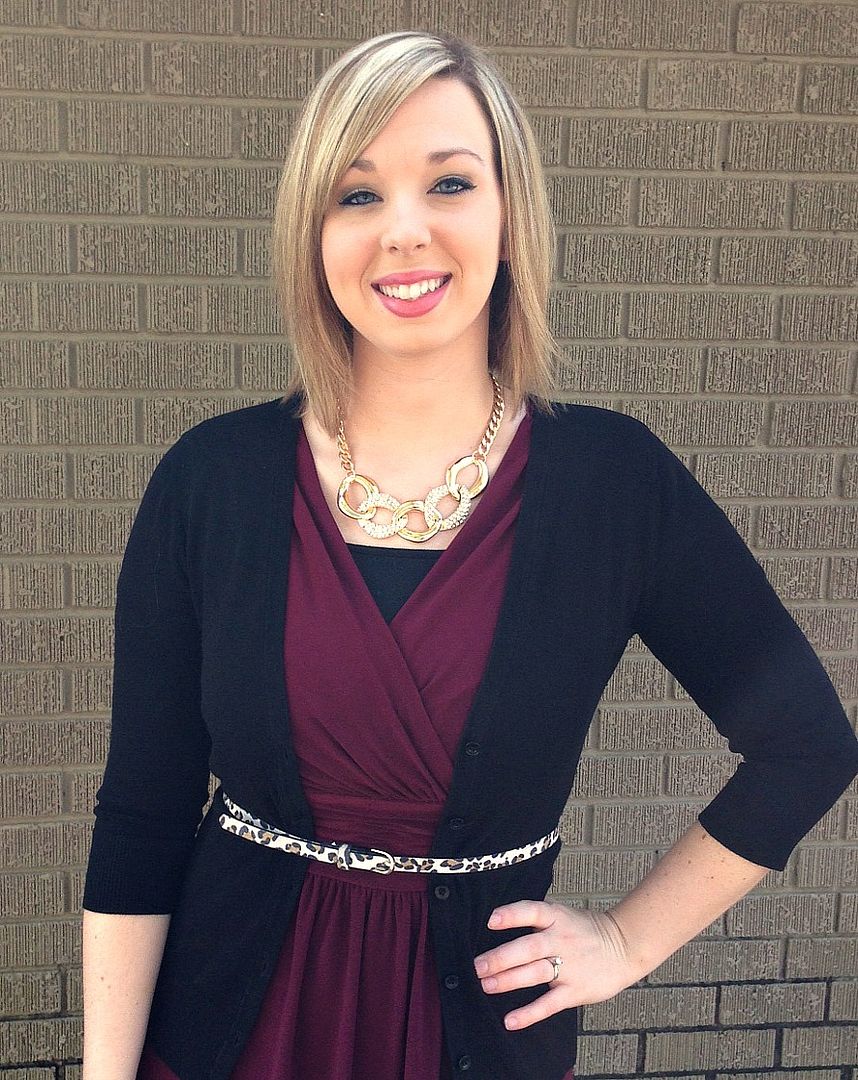 Today's challenge was Heavenly heels, and these are my favorite heels! I love nude shoes, so classy and versatile!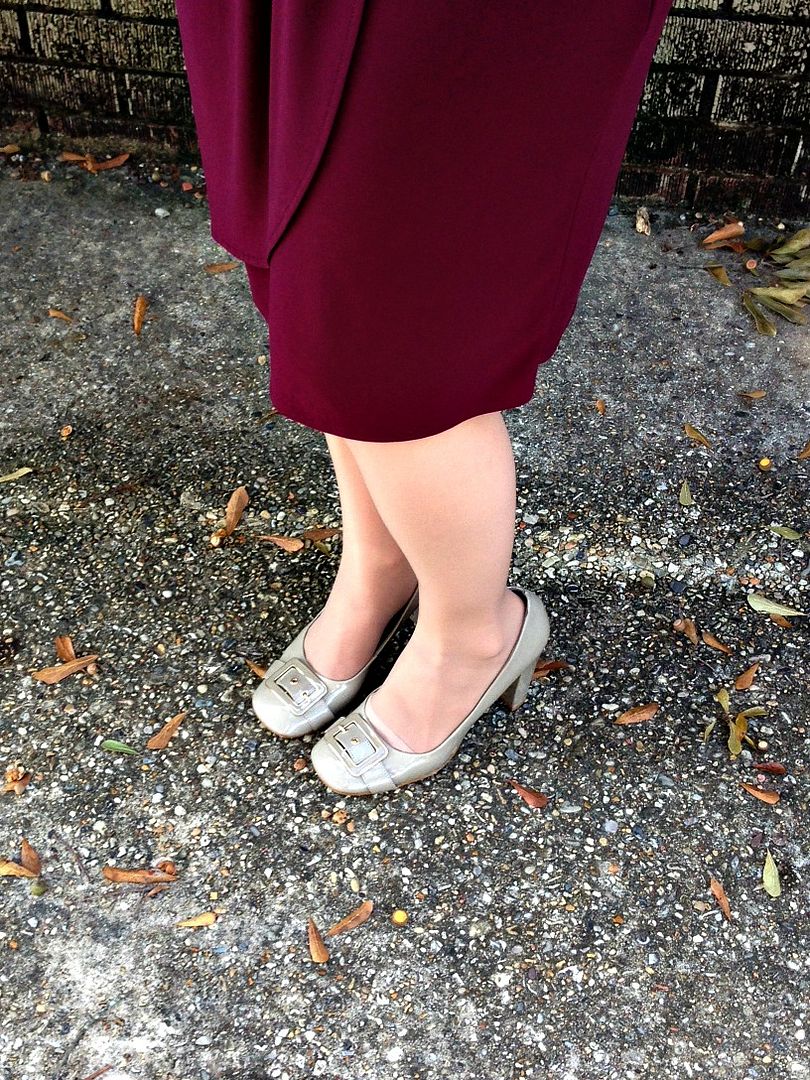 Threw one in with the hubs. Love this guy! ♥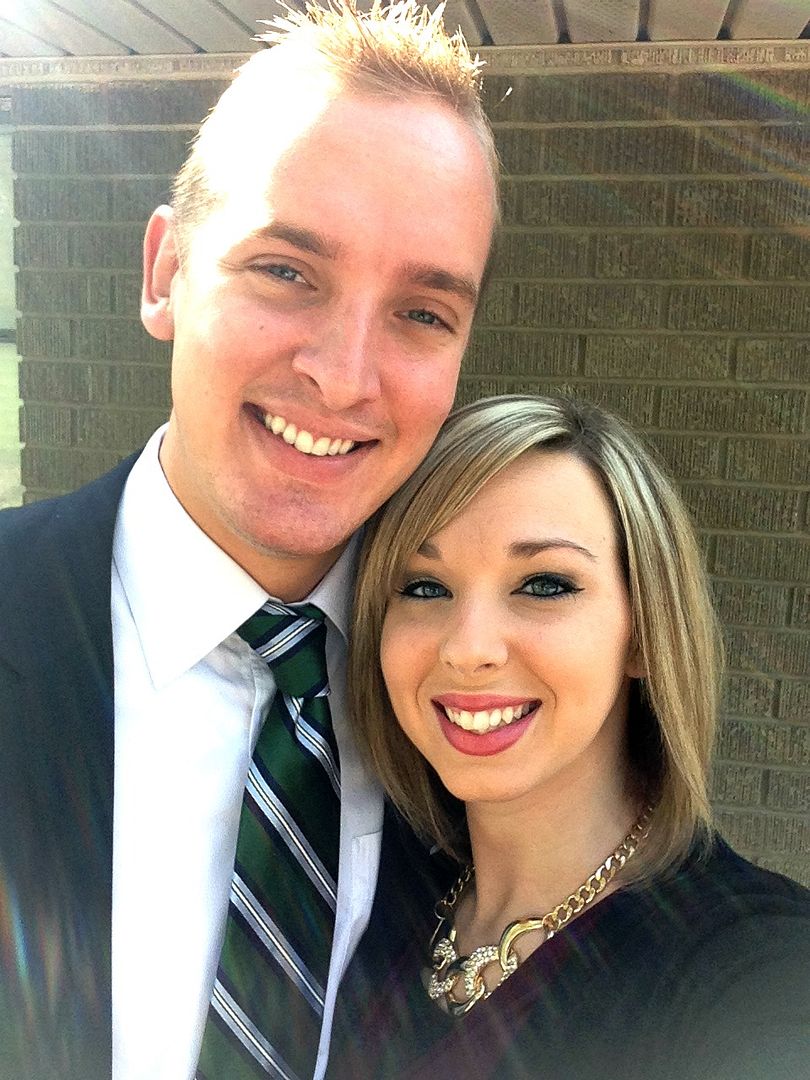 Linked up:
Fashionably Employed